How Advancing Technology Is Keeping Us Healthier
June 25, 2019
473 views
5 min read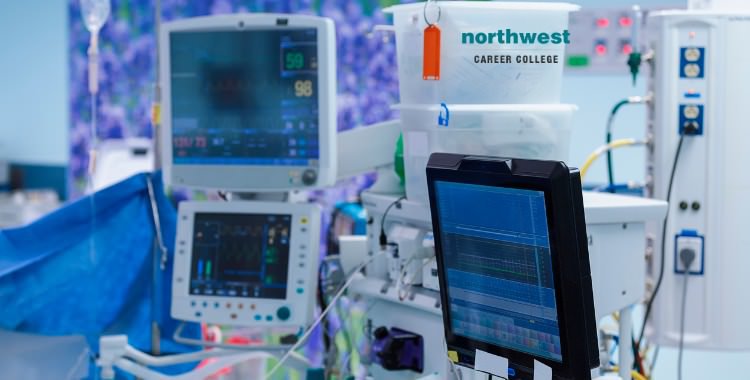 One of the most exciting things about working in the medical sector, be that medicine, dentistry, or pharmacology, is the pace at which technology is adding new tools that healthcare provider can use to treat their patients.
Over the past one hundred years, we have moved from treating wounds with sulfur and managing deadly influenza outbreaks in the mainland US to 3D printing replacement limbs and inventing wireless wearable technology that can map our healthcare needs in real time. In this article, we will be looking at recent technological additions that are helping to shape and improve the field of modern medicine.
Electronic Health Records (EHRs)
Nearly all of the data that we rely on, from our Spotify playlists to our banking details can be stored wirelessly. And yet, until comparatively recently, most of our medical data, data that can literally be the difference between life and death, was stored in paper files.
This system obviously had a range of downside, from security issues and difficulties in healthcare providers separated by the distance being able to collaborate when it came to patient care, to the fact that such files were vulnerable to fire and flooding.
The 2009 Health Information Technology for Economic and Clinical Health (HITECH) Act put healthcare providers on the road to using Electronic Health Records (EHRs) evolving healthcare from an antiquated paper-based system to one that emphasizes ease of use, the stability of data, and interoperability.
Wearable Medical Devices
Outside of the medical field, the rise in the popularity and use of wearable technology has exploded, from the Apple watch to the Google Glass. This same technology that was pioneered by communication and entertainment companies has now transitioned into the medical sector and is helping to save lives by providing up to date and personalized medical data.
This personalized data is invaluable to physicians who can use it to provide care, coaching and health recommendations that precisely address their patient's set of conditions, goals, and lifestyle.
Wireless technology is also being integrated into medical devices such as pacemakers, making them able to immediately inform the emergency services if the device fails and making conducting maintenance checks on the device far less invasive.
Telehealth and Virtual Healthcare
Traditionally a visit to the doctor or nurse means a physical visit to your healthcare provider's facility. This can be a problem, particularly in rural areas where visiting a particular facility might mean several hours of driving.
Telehealth is working to change that by employing the digital communication technologies we use every day and applying them to the field of medicine. Not only does telehealth remove the need to sit in an Urgent Care waiting room for hours on the weekend, but it also allows multiple healthcare providers to collaborate with each another over significant distances.
In addition to allowing a more interoperable form of medicine, telehealth also has the potential to reduce waiting times, streamline patient/doctor interactions and save both time and money. The same technology is also being adopted by the pharmaceutical industry, allowing patients to ask pharmacy staff questions and request repeat prescriptions without needing to visit a bricks and mortar store.
Advanced Surgical Technologies
One of the areas in which cutting edge technology is making a real difference is during surgery and one of the main technologies making life easier for both patient and surgeon is the rise of 3D printing.
Whereas before, surgical replacement and repairs to bones were created on a line of best fit, and rejection issues often resulted in the patient having to take immunosuppressants for the rest of their lives, modern technology has allowed doctors to scan, reconstruct and 3D print exact matches to the missing body parts that allow much easier integration.
Even more impressively, researches have managed to grow bone around a 3D printed composite, using cells taken from a prospective surgical patient. This means that the patient's body recognizes the new addition as part of the body, significantly reducing the risk of rejection.
Virtual Reality (VR), Augmented Reality (AR), and Artificial intelligence (AI)
VR, AR, an AI are terms that are thrown around a lot when discussing cutting edge technology, but the fact is that they are already being trialed on medical equipment.
The AccuVein, a handheld device that uses AR, and is used by nurses and doctors to scan a patient's body to make veins visible, is already commercially available. Microsoft recently announced that they had trialed a microscope fitted with AR and AI technology that was able to locate cancerous cells with the same acuity as a trained pathologist.
As these technologies become more stable and more commercially available, the face of healthcare is changing, revolutioninsing how, when and how effective the healthcare we receive really is.
Start Your New Career As A Pharmacy Technician Now!
Northwest Career College is one of the premier pharmacy technician schools in Las Vegas, and our course provides our students with the skills and training they need to take advantage of the growing need for pharmacy technicians. Our experienced instructors offer online and on-campus classes to accommodate your Las Vegas work and family schedule. Once you've graduated, we continue to support you and the commitment of our Career Services Team has led to us having a 100% job placement rate for our pharmacy technician graduates. Call us today at (702) 403-1592 to speak to one of our enrollment specialists.