The Danger of Prescription Opioids
June 28, 2019
489 views
5 min read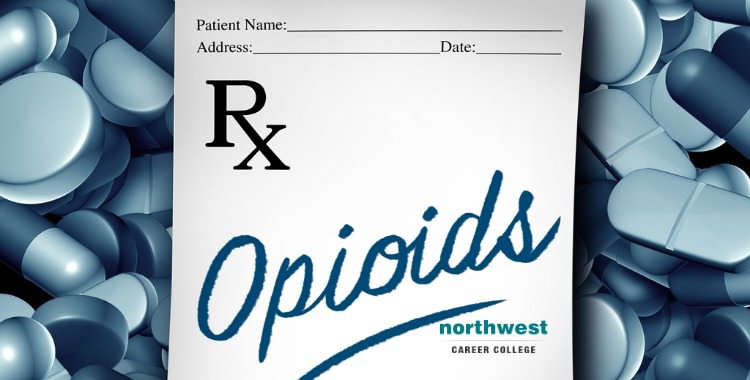 Every day in America 91 people die of an opioid overdose, meaning opioids have overtaken car accidents as one of the most common causes of death in the US. The opioid crisis sweeping the US also has a price tag that goes beyond this staggering cost in human lives, opioid misuse costs the U.S. $78 billion annually in healthcare, law enforcement and lost productivity.
Given the huge costs involved, the question of what opioids are, how they can be misused and what can be done to prevent that misuse is some of the most important question facing America today.
What Are Opioids?
Simply put, opioids are a type of drug that interacts with receptors in nerves and the brain and traditionally used to block pain signals from being received by the pain centers in the brain. Opioids are often prescribed after dental or surgical work to help manage pain during recovery and many have brand names that are easily recognizable, such as OxyContin, Vicodin, and Percocet.
In addition to making pain, large doses of opioids can produce a euphoric high, making the user feel entirely relaxed and carefree. Heroin and Fentanyl are also opioids and the prescription drugs given out by healthcare providers are every bit as addictive as their street-level cousins.
A History of Misuse
Opioids have a long and dark history of misuse. In fact, the world opioid comes from the drug opium, derived from the sap of the poppy plant. Humans have used the so-called "milk of the poppy" as both a recreational drug and for medical purposes for thousands of years, from the opium epidemics in China to the morphine used in nearly all of the US's wars, from the civil war to the conflict in Afganistan.
As with many other drugs, opioids were once freely available in the US, with pharmaceutical giant Bayer producing heroin for commercial sale in the early 1900s, to go alongside their range of cocaine cough drops and medicinal laudanum that they marketed to "hysterical" women.
In the 1920s, in reaction to a similar opioid epidemic, opium derivatives were banned in the US.
The Rise of Oxycontin
In 1996, the opioid painkiller OxyContin hit the market. Branded as a humane way to relieve pain with little or no risk of addiction, the drug became hugely popular and produced some fairly startling statistics:
Prescription opioid sales have quadrupled since 1999
Opioid overdose deaths have also quadrupled since 1999
Nearly a quarter of a billion opioid prescriptions were written in 2013, which is enough for each American adult to have their own bottle of pills
A quarter of patients who are prescribed opioids misuse them
About 5 percent of patients who misuse opioid prescriptions move on to heroin
The reassurances to physicians that Oxycontin was "almost addiction free" were, of course, completely untrue, with recent studies finding that over 75% of heroin addicts became addicted to opioids through prescription painkillers after having surgery or dental work.
Heroin Addiction
Heroin overdoses have been on the rise since 2007. Between 2002 and 2014, deaths relating to heroin overdose increased fivefold. Certain areas of the country are in the midst of a full-blown epidemic. Prescription opioids are partially to blame for this crisis. Eighty percent of heroin users first misused opioid prescriptions.
The amount of heroin that has been confiscated by border patrol agents over the last five years has increased 500 fold as everyone from Mexican cartels to Afgan warlords rushes to meet America's growing appetite for cheap illegal opioids.
What Is Being Done?
A variety of initiatives have been stated to deal with the opioid crisis, from black box warnings of addiction, overdosing and fatal effects of opioids being added to some painkillers, the better education of dental and medical staff about the dangers of prescribing opioids and the push for making naloxone, a reversal drug that saves individuals from opioid overdoses, to be made available over the counter in some drugstores.
However, large pharmaceutical companies continue to market opioids, with Purdue Pharma, the company behind Oxycontin, marketing and releasing a new formula in 2010.
Training To Help Others
Employment for entry-level employment in the dental field is expected to increase 23% over the next 10 years, faster than average for all occupations, according to the Bureau of Labor Statistics. Here at Northwest Career College, our Dental Assisting Program prepares students to work in any dental office. Our Dental Assistant Training Course gives you all the key skills and experience you'll need to find the best dental assisting employment opportunity in Las Vegas.
Our Dental Assistant School offers morning, afternoon, and night classes to accommodate your busy work and family schedule, an expansive, nine-operatory lab provides students with real-life dental office experience and our established, seasoned instructors have helped our students achieve a 91% national exam pass rate.
Our student-focused approach will help you cultivate the skills you will need to stand out in the dental assisting field. Our experienced Career Services team will work with you to help you find the best dental administrative assistant employment opportunities in Las Vegas. Call one of our enrollment specialists at (702) 403-1592 to find out more.