How To Become A Dental Assistant In Nevada?
September 10, 2021
546 views
4 min read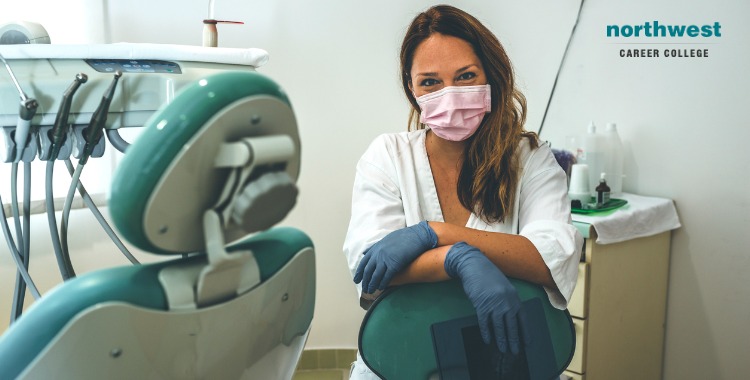 If you are looking for an exciting and fulfilling career as a dental assistant in Nevada, this article will show you how! In the following section, we will discuss how to become a dental assistant in Nevada. 
We will also look at how long it takes on average to become one and what they actually do. 
Hopefully, by the end of this article, you'll know whether becoming a dental assistant is right for you.
What Is a Dental Assistant?
Dental assistants are the beating heart of most dental practices. They perform all the tasks that help make a dental practice run smoothly and efficiently. A good assistant can mean the difference between an average dentist and one who is truly remarkable at his job. 
They keep everything running on time, ensure patients are comfortable during their appointments, work with insurance companies to get claims paid out quickly and accurately, teach patients how to take care of their teeth at home – in short: they do whatever it takes for dentists to focus 100% on what's important: taking care of their patients! 
What Does a Dental Assistant Actually Do?
A dental assistant is a customer-facing role with a range of responsibilities. Their day-to-day tasks include:
Assisting with dental procedures such as fillings, crowns, and extractions
Taking & pouring dental impressions (molds of the mouth)
Preparing patients for surgery
Operating equipment and monitors
Performing administrative tasks
Preparing examination areas
Cleaning up after procedures
Dental assistants perform many tasks around the office including taking x-rays, applying sealants and fluoride treatments, removing sutures after oral surgeries, cleaning teeth etc. 
They also help patients understand their treatment plans and give them instructions on how to maintain good dental hygiene at home. 
They may greet patients in the waiting room before they see the clinician or provide pre-appointment information for someone who is already there with his/her child. 
In some cases, they are allowed to work under the direct supervision of a dentist or other medical team members doing smaller procedures such as fillings and root canals.
How Do I Become a Dental Assistant?
There are different paths that one may take when pursuing this career path including going through college or via vocational schools which typically offer shorter learning programs with the opportunity for clinical rotations as well as hands-on experience. 

While there is no mandated training program required by law at either level many employers prefer those who have completed formal training from colleges or universities.
How Long Does Dental Assisting School Take?
On average it takes around 18-24 months to complete a program from an accredited school. However, with Northwest Career College, you can graduate in as little as nine months!
How Much Does a Dental Assisting Qualification Cost?
On average you can expect to pay anywhere from $15,000 on the lower end up to $20,000 for an associate's degree. However, there are multiple funding opportunities available through student financing.
How Much Does a Dental Assistant Earn?
A dental assistant can expect to make around $13-$26 per hour, on average. The 2020 median pay for dental assistants in Nevada was $41,180 per year, or $19.80 per hour. 
Join One Of The Best Dental Assistant Training Schools In Vegas 
Here at Northwest Career College, we firmly believe that learning is a process that continues on the job. Our Dental Assistant Training Course gives you all the critical skills and experience you'll need to find the best dental assisting employment opportunity in Las Vegas. 
Our Dental Assistant School offers morning, afternoon, and night classes to accommodate your busy work and family schedule. 
Our established seasoned instructors have helped our students achieve a 91% national exam pass rate. Call us at (702) 403-1592 to speak to one of our admissions assistants about your new dental assisting career.