How Becoming a Certified Dental Assistant Can Boost Your Career?
February 7, 2020
487 views
4 min read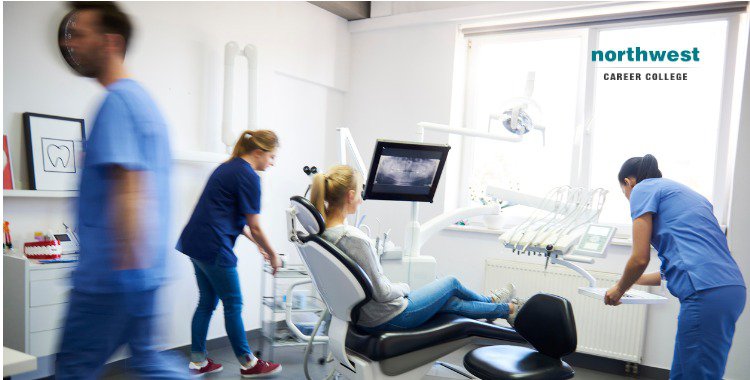 Not every state requires dental assistants to qualify as a Certified Dental Assistant (CDA) before they can practice, in fact, many of them don't and only require the completion of a dental assisting program accredited by the Commission on Dental Accreditation.
While you might not need CDA after your name to get a job in the dental assisting field, there are some benefits to getting qualified that go beyond simply getting your first job and can help you advance your career. So, in this article, we will be looking at the ways of becoming a certified dental assistant can boost your career.
What Is the CDA?
The Certified Dental Assistant Exam has three components: General Chairside Assisting (GC)
Radiation Health and Safety (RHS), and Infection Control (ICE).
Some states also recognize the passage of components of the CDA examination, such as the Radiation Health and Safety examination, or the Infection Control examination, for licensing and regulatory purposes.
This means that, while you can take the exam in separate sections to qualify for jobs that require RHS or ICE certification, there is some benefits to taking it a whole, directly after graduating from your dental assisting program, as it will pre-qualify you for a larger range of jobs.
Do I Need to Be Certified to Be a Dental Assistant in Nevada?
No, you do not.
According to the Nevada state requirements:
"A dental assistant in the state of Nevada may perform basic supportive dental procedures specified by the state dental practice act under the supervision of a licensed dentist or dental hygienist.
There are no education or training requirements for this level of dental assisting.
A licensed dentist who owns a dental office or treatment facility must, on his or her application for license renewal, list the name and address of each dental assistant who assists in procedures for infection control, the date the dental assistant began to assist in infection control procedures, and a statement that each employee listed has received adequate instruction in infection control and is qualified to operate sterilization and other equipment, and to perform all other applicable activities, in compliance with CDC guidelines."
So Why Should I Become Certified?
Firstly, while Nevada does not require a DANB CDA certification, many states do, or a license or permit that you become eligible for by passing the RHS or ICE sections of the CDA. In order to work outside of Nevada, you may be required to have at least part of the CDA, and restricting your options to just one state can significantly reduce your chances of career progression.
Secondly, while there are approximately 330,000 dental assistants in the US today, and only around 39,000 of them are DANB-certified. This means that completing your CDA sets you apart from other dental assistants in the job market.
Thirdly, data from the Bureau of Labor Statistics (BLS) suggests that DANB-certified dental assistants on average make more money because they are treated preferentially by private employers and because most, if not all, government dental assisting jobs require completion of the CDA.
So, if you are considering a new career in dental assisting, passing your CDA could be the difference that helps you land your dream job, and with a 91% national exam pass rate, Northwest is the place to start that new career!
Join One Of The Best Dental Assistant Training Schools In Vegas
Here at Northwest Career College we firmly believe that learning is a process that continues on the job. Our Dental Assistant Training Course gives you all the key skills and experience you'll need to find the best dental assisting employment opportunity in Las Vegas. Our Dental Assistant School offers morning, afternoon and night classes to accommodate your busy work and family schedule and our established, seasoned instructors have helped our students achieve a 91% national exam pass rate. Call us at (702) 403-1592 to speak to one of our admissions assistants about your new dental assisting career.