Can Sports Massage Help With After Gym Soreness?
February 10, 2020
505 views
4 min read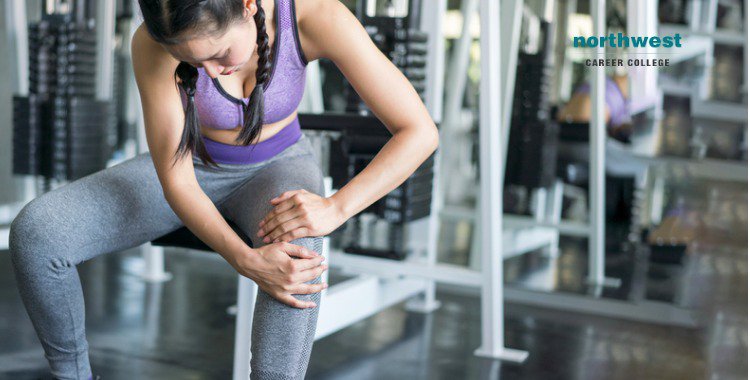 For gyms, January and February are some of the busiest weeks of the year. 12% of new gym memberships come in January come by percentage, but it actually represents about a 33-50% increase in volume. The second week of January is almost always the busiest of the year. 80% of the New Year's Resolutions crowd drops off by the second week of February.
One of the main reasons, other than scheduling, that people stop going to the gym is the stiffness and pain that your body feels when first experiencing a novel exercise. 
Delayed onset muscle soreness, or DOMS, as it is commonly known, is the stiffness and pain you feel during the period of several hours, to around three days, after exercise.
If you've really been hitting the weights of the treadmill, this pain can be somewhat debilitating, especially if you have an active job. Nonsteroidal anti-inflammatory drugs (NSAIDs) like ibuprofen can help manage the pain, but there is another method that can help you get over that post-workout soreness.
Sport Massage
It might surprise you to learn that sports massage has been around since the ancient Greeks and Romans. The massage was a key part of the preparation for the ancient Olympic Games, much as it is for the modern Olympic Games. The famous Greco-Roman physician Galen even advocated for gladiators to receive massage before and after their fights.
Until recently, there has been little scientific study in the ability of massage to relieve DOMS, but a recent study from the US National Library of Medicine, National Institutes of Health has changed all of that. 
Study Results
Delayed-onset muscle soreness was significantly less for the massage condition for peak soreness in extending the elbow joint and palpating the brachioradialis muscle (P < .05). Soreness while flexing the elbow joint (P = .07) and palpating the brachialis muscle (P = .06) was also less with massage. 
Massage treatment had significant effects on plasma creatine kinase activity, with a significantly lower peak value at 4 days postexercise (P < .05), and upper arm circumference, with a significantly smaller increase than the control at 3 and 4 days postexercise (P < .05). However, no significant effects of massage on the recovery of muscle strength and ROM were evident.
Conclusions: Massage was effective in alleviating DOMS by approximately 30% and reducing swelling, but it had no effects on muscle function.
A Quick Answer To DOMS
Being able to quickly and efficiently reduce the pain and the duration of DOMS is fantastic for athletes, who might need to recover for a new competition within a certain time frame, but it also has benefits for causal gym-goers.
There is nothing worse than experiencing the hold-over pain from a Saturday workout while you are at your desk on Monday morning, and sports massage represents a way to mitigate some of that pain while keeping your on track for your New Year's fitness resolutions.
Join One Of The Best Massage Therapy Schools In Las Vegas Today!
At Northwest Career College, we operate one of the best Massage Therapy Schools in Las Vegas and our Massage Therapy Course will teach you the skills you'll need to apply the benefits of sports massage. The benefits of massage therapy are widely recognized with employment for massage therapists expected to increase by 22% between 2014-2024, with an average massage therapist earning $39,360 a year. Additionally, many massage therapists maintain active, private practices, increasing both their flexibility and earnings. 
Our massage student clinic is open seven days a week, for both your and your clients' convenience, and we offer day and night classes to accommodate your work and family schedules. Our instructors are experienced professionals who will prepare you to sit for either the NCBTMB (National Certification Board of Therapeutic Massage) or the MBLEX (Federation of State Massage Therapy Boards) exams and we are proud of our 100% board pass rate. Call us at (702) 403-1592 to speak to one of our enrollment specialists today!