8 Things To Know Before Training As A Pharmacy Technician
March 19, 2022
551 views
3 min read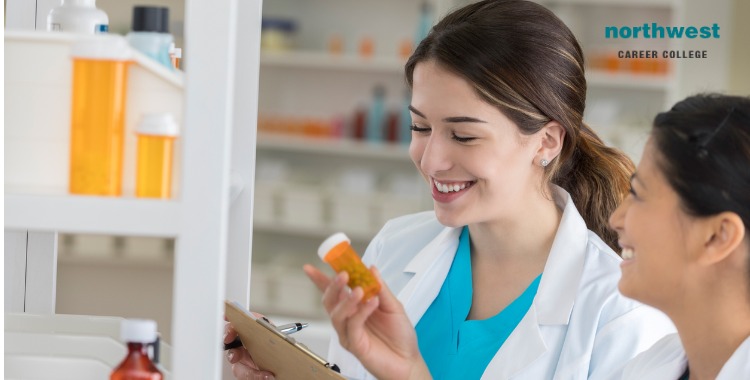 Are you interested in a career as a pharmacy technician? If so, it's important to learn as much as you can about the profession before making any decisions.
In this blog post, we will discuss eight things that you should know before training to become a pharmacy technician. This information will help you decide if this is the right career for you!
Know More: 5 Steps To Becoming A Pharmacy Technician
Things To Know Before Training As A Pharmacy Technician
Number One
Pharmacy technicians are in high demand. In fact, the Bureau of Labor Statistics projects that the employment of pharmacy technicians will grow by 12% from 2018 to 2028 – much faster than the average for all occupations.
With an aging population and an increasing focus on preventive care, more and more people are taking prescription medications. This trend is only going to continue, which means that there will be a need for qualified pharmacy technicians to dispense these medications.
Number Two
You don't need a bachelor's degree to become a pharmacy technician. Although employers may prefer candidates with some postsecondary education, it is not required. However, an associate's degree or certification from a pharmacy technician training program can give you an edge over the competition.
Number Three
Many pharmacies are now offering on-the-job training for their technicians. So if you're not sure whether or not becoming a pharmacy technician is right for you, don't worry – there are plenty of opportunities to gain the necessary skills and experience.
Number Four
Your job as a pharmacy technician will involve more than just counting pills and filling prescriptions. You'll also be responsible for maintaining records, answering customer questions, and other administrative tasks.
Number Five
Most states require pharmacy technicians to be licensed or registered. Licensing requirements vary from state to state, but usually include passing an exam and completing a certain number of hours of training.

Number Six
Most pharmacies prefer to hire pharmacy technicians with some formal education or certification. Programs and certifications can be found through many vocational schools and community colleges.
Number Seven
The average salary for a pharmacy technician is just over $30,000 per year. This number can vary depending on your experience, employer, and location.
Number Eight
It's a great career to choose! Pharmacy technicians have the unique opportunity to work in a variety of settings and with diverse patients. No two days are ever the same and there is always an opportunity to genuinely make someone's day better
This concludes our article on the eight things you should know before becoming a pharmacy technician. We hope this information has been helpful and informative. If you have any additional questions or comments, please feel free to reach out to us.
Start your new career as a Pharmacy Technician now!
Northwest Career College is one of the premier pharmacy technician schools in Las Vegas. Our course provides our students with the skills and training they need to take advantage of the growing need for pharmacy technicians.
Our experienced instructors offer online and on-campus classes to accommodate your Las Vegas work and family schedule.
Call us today at (702) 403-1592 to speak to one of our enrollment specialists.