High Industry Demand Equals a High Employment Rate for Medical Assistants
September 24, 2015
685 views
2 min read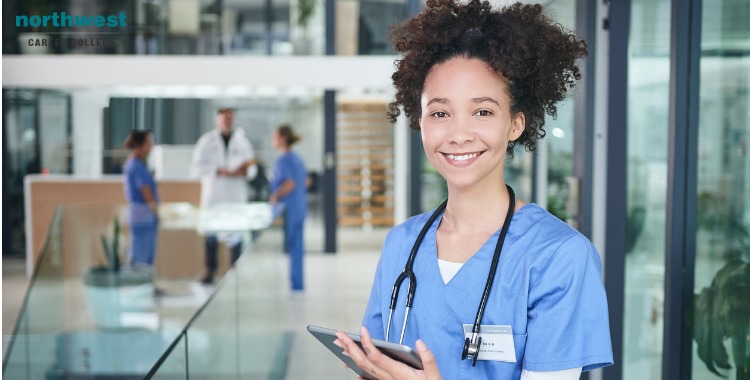 If you're looking for a fulfilling career, look no further than medical assisting. Northwest Career College's medical assisting school of Las Vegas is one of the premier options for this field, and we'd like to have you as a student. Consistent growth in healthcare has assured medical assistants can find satisfying careers where they can develop skills and advance quickly.
The Job Outlook
According to the US Bureau of Labor Statistics, medical assisting jobs have a 29% growth rate, which is higher than average for other fields. Medical assistants don't need prior experience in related fields as other job-seekers might, and they only need one postsecondary degree to begin their careers. In 2012, there were over 560,000 medical assistant jobs available across the US.
Your Duties
When most people think of medical assistants, they think of sitting behind a desk and filing paperwork. Medical assistantships are much more than that. Assistants regularly help physicians and nurses with clinical tasks and take medical histories in addition to completing clerical work. This allows them to get to know patients, carve a niche in their practice, and learn more about the medical field. Some assistants become so interested they move on to nursing or medical school.
Your Environment
Medical assistants work in hospitals, clinics, and all sorts of other practices. Depending on the physicians they work with, they can become well-versed in care for certain populations from pre-natal to geriatric. Additionally, medical assistants learn all current privacy laws, which helps them maintain patient privacy and protect their clinics from breaches and lawsuits. Medical assisting is a highly personal job, which means you will work with several different people every day. This reduces the chances of boredom and burnout and gives you the opportunity to socialize more, building rapport and "soft skills." The more coworkers and patients you know, the more you will be trusted, which will guarantee advances and deeper satisfaction in your career.