Google Creates First Clinical Digital Voice Assistant
Medical Administrative Assistant
November 13, 2019
156 views
3 min read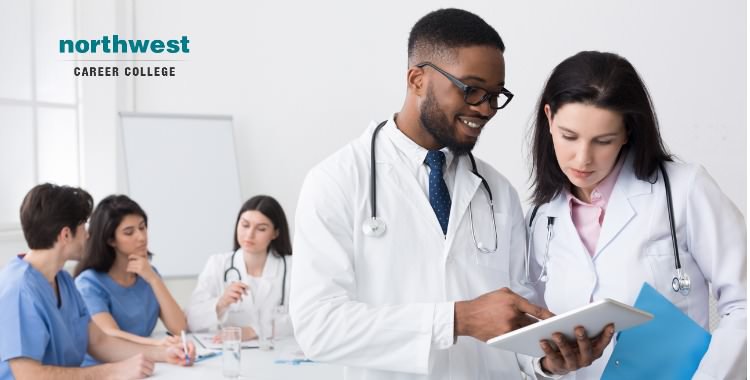 With the ubiquity of voice assistants such as Alexa and Google Home in people's homes or Bixby and Siri on their phone, it was only a matter of time before the technology branched out into other, less frivolous, areas.
Google has recently announced that they added Suki, an AI-powered, voice-enabled digital assistant that lifts the administrative burden from doctors, as one of Google Cloud Global Healthcare Solutions' first clinical digital voice assistant partners.
About Clinical Digital Voice Assistant
What Does Suki Do?
Suki uses AI to complete administrative tasks to doctor's preferences and, based on context, can tell the difference between similar terms, like "peroneal" and "perineal."
With studies showing that for every hour of direct clinical facetime with a patient, physicians spend nearly two additional hours on medical paperwork, the use of AI assistant has the potential to significantly cut down on the amount of time that doctors spend taking notes, allowing them to spend more time with their patients.
How Does Linking it to Google Cloud Help?
Using the link to Google could, Suki will leverage Google's advanced AI and machine learning technologies, using its voice technology to develop and improve language models for physician-focused apps.
Through its partnership with Google Cloud, Suki will tap into Google's advanced AI and machine learning technologies, which are central to Suki's ability to complete administrative tasks such as clinical documentation or information retrieval from an EHR with great accuracy. Across its current physician base, Suki has lowered the average time per note from more than 13 minutes to just over 3 minutes, a time reduction of more than 76 percent.
As Punit Soni, founder and CEO of Suki puts it:
"Google's AI and cloud offerings are already advancing innovative, new clinical solutions across the health care system. As a partner of Google Cloud, we hope to provide even greater value to enterprise health systems by improving clinical workflows, relieving physician burnout, and, most importantly, help more doctors in more specialties remain focused on delivering high-quality care."
Will AI Assistants Replace Medical Administrative Assistants?
Absolutely not. Taking notes is not the entirety of the job description of the medical administrative assistant and the role will always play a significant part in the smooth and efficient running of any medical practice.
What AI assistants do have the ability to do is cut down on the amount of time that trained physicians to spend taking notes and filling in forms. This frees up their valuable time to focus on patient care and doesn't impinge on the traditional duties of the medical administrative assistant at all.
Start Your Career As A Medical Administrative Assistant With Us
Here at Northwest Career College, our student-centered philosophy means that you come first. We offer a flexible schedule so you can care for your family and have a balanced life in Las Vegas while advancing towards your new career. We pride ourselves on being the premier Medical Administrative Assistant Schools in Las Vegas and our established, seasoned instructors offer online and on-campus night classes to accommodate your busy work and family schedule. Call us at (702) 403-1592 to speak to one of our admissions assistants about your new medical administrative assisting career.