How To Get The Most From Your Educational Financial Aid?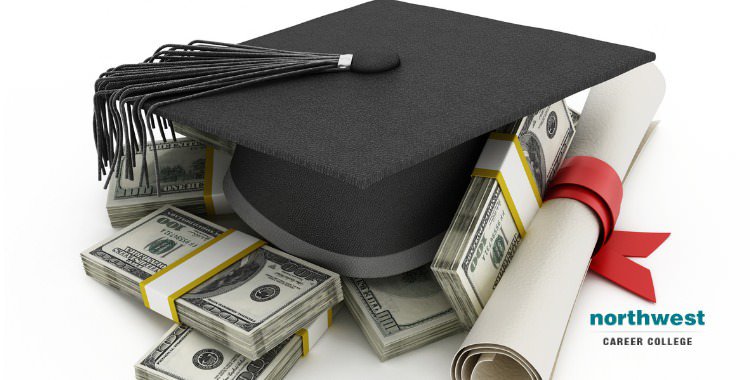 Step 1: Fill Out The FAFSA
Every year, the U.S. Department of Education gives over $120 billion in federal grants, loans, and work-study funds to more than 13 million college students, making it the largest provider of student financial aid in the country. In order to receive their share of these funds, students must complete the Free Application for Federal Student Aid (FAFSA).
Students who complete the FAFSA can qualify for up to $30,000 in aid. Nearly every student is eligible for some form of financial assistance, and it costs nothing to apply.
To complete the FAFSA, students will need a copy of their family's tax returns as well as a bank statement in order to illustrate how much your family earns and how much you are able to pay. Eventually, students will need to send their FAFSA information to the schools they are interested in attending.
Step 2: Apply For State Aid
The FAFSA allows students to receive federal student aid, but states also provide significant financial assistance to students, often in the form of grants and scholarships that do not need to be repaid.
If you have been living in the same state for more than five years, you may qualify for even more aid than expected, and students who do not qualify for federal financial aid may still qualify for aid from their state.
Each state has a different process for providing assistance to students. In order to apply for state financial aid, be sure to reach out to your state grant agency for more information.
Step 3: Send Your Information To Schools
In order for schools to calculate how much your family is able to pay and how much aid the school should provide you, students need to send information about their financial backgrounds including their FAFSA and state aid packages.
30 to 50 percent of students will be asked to provide additional information to schools. This can include participating in a FAFSA verification process and/or completing a College Scholarship Service (CSS) Profile.
The FAFSA verification process involves students providing documents such as income tax returns, W-2 statements and 1099 forms in order to verify that the information submitted via the FAFSA is accurate.
The CSS Profile, administered by The College Board, is used by hundreds of schools across the country and can help students access their share of $9 billion in non-federal financial aid. The upside to creating a CSS profile is that it can provide a more detailed picture of a family's financial situation than a FAFSA form can. For instance, if a student's parents are divorced or have recently faced financial hardship, the CSS Profile can help students show schools why they will need institutional aid in addition to their federal assistance.
In order to complete a CSS Profile, families will need to submit their most recently completed tax returns, W-2 forms and other records of current year income, records of untaxed income and benefits for the current and previous years as well as current bank statements.
Step 4: Review Your Aid Packages
College acceptance season means that students will get big envelopes full of congratulations letters and financial aid package summaries. Each school's offer will differ and the number of loans, grants, scholarships and work-study provided to the same study can vary greatly from school to school.
There are three main figures that students need to consider when assessing their financial aid packages. The first thing that students need to look for is the expected family contribution, this is the amount that families will be expected to pay out of pocket and it can vary from school to school.
Next, students should calculate how much gift aid — funds that do not need to be repaid — each school is offering. Third, students should look at how much in loans each school expects a student to take out. In an ideal situation, students will want a low expected family contribution, a high level of gift aid and a low level of student debt included in their financial aid package summary.
Be sure to look carefully at the kinds of loans that a financial aid package offers. Federally subsidized loans often have the lowest rates and offer the most flexible repayment options.
Financial Aid At Northwest Career College
Here at Northwest Career College, we have Financial Aid Officers on staff that can help determine the best financing option for you. To best support our students we offer a range of financial aid including the Pell Grant, Subsidized Loans, Unsubsidized Loans, and Parent Plus Loans. Call us today at (702) 403-1592 to speak with one of our experienced Financial Aid Officers who will help find the best financial support options for you.
Written by:
Dr. Stephanie Kenny,
Chief Financial Officer