Eight Blogs for Criminal Justice Students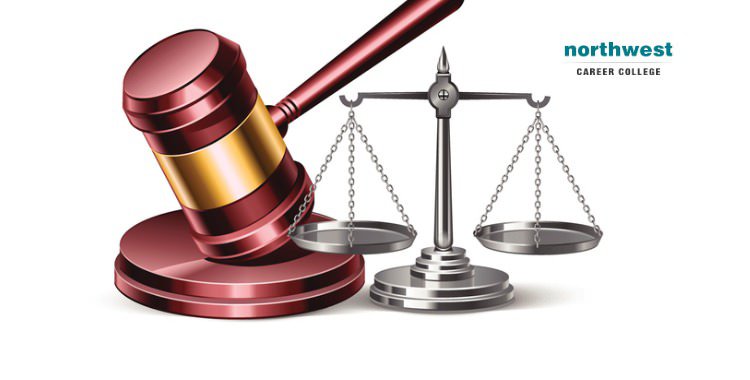 Criminal Justice is an amazing field to study and seek qualifications in, with a wide range of specialties and areas of interest. While this range of possibilities makes it a fantastic field to look for a career in, it can also make it hard to decide what field you might want to focus on.
So, if you are considering a career in Criminal Justice, or you are a student here at NCC and are looking for more information on potential future careers, here are eight fascinating blogs that act as a great introduction to the field and an amazing resource for prospective and current students alike.
1. American Police Beat
American Police Beat is an excellent resource of those looking for information on all things related to law enforcement in the US. The content ranges from stories highlighting the heroic actions of officers across the country, important law enforcement trends and advances in technologies, accounts of real-life crimes and sections dedicated to helping law enforcement officers balance the stresses of work and life.
2. Cop in the Hood
Cop in the Hood is a "down in the trenches" style of blog written by former Baltimore Police Officer Peter Moskos. This blog is a great place to find the views of a variety of different law enforcement employees reacting to events in the new and shining a spotlight on the rigors of the job that might not be obvious to the general public.
3. Cops Alive
As John Marx, the founder of Cops Alive, points out: "Many people who serve, and who have served, in law enforcement bear the scars of the cumulative stresses that accompany the career. When you read the statistics, it's not about the bad guys killing us, it's about other things like heart attacks, suicide, alcoholism and stress," the blog states.
This blog focuses on strategies for coping with stress and the potentially traumatic situations officers encounter on patrol and is an excellent insight into the psychology of law enforcement officers.
4. Motor Cop
Written by a longtime California motorcycle police officer, Motor Cop takes a slightly more humorous look at the job of law enforcement and how you can deal with the stressful situations that arise without losing your sense of humor.
Recently, Motor Cop has started podcasting, bringing in the perspectives of other emergency workers, while still retaining that irreverent sense of humor. The tag line for the podcast is "If you got stopped … you deserved it",
5. Raindogblue
Raindogblue focusses on the more creative aspects of law enforcement and is a gathering of law-enforcement poetry and other creative work. You can find stories, both fictional and real, coupled with photography and the occasional guest memoir post.
6. Improving Police
Written by Retired Police Chief and Pastor David Couper, Improving Police is a blog that tackles the ethical and moral conundrums of police work. The blog is filled with ideas for improving the police force and its interaction with society as a whole and Couper isn't afraid to tackle sensitive issues. A great resource for those looking for more insight into the ethical side of criminal justice.
7. The Graveyard Shift
Written by Lee Lofland, a veteran police investigator, The Graveyard Shift is full of humorous insights on topics ranging from the day-to-day, often mundane, routine of a police officer, but isn't afraid to tackle the terror-inducing moments that can escalate in the blink of an eye. Lofland's easy-to-read, witty posts will keep you entertained while you learn.
8. Chief Kristen Ziman
As head of the Aurora, Illinois, police department, Chief Kristen Ziman provides a unique perspective into law enforcement. Though many of her posts deal with issues her community is facing, she writes with a global perspective, relating her community's issues to similar situations around the country and the world.
Topics include pressing issues like hate crimes and police job satisfaction. With experience in domestic violence reduction, field training, patrol and community-oriented policing, she's up for taking on any challenge on her blog.
Qualifying For Your Future
Gaining a qualification from our Criminal Justice School puts you in an excellent position to access a variety of employment opportunities as you look for one that suits your skills and interests. At Northwest Career College, our Criminal Justice instructors include licensed, practicing attorneys and degree instructors able to teach, not only the law but also to guide our students in the many ways a criminal justice graduate integrates into a Las Vegas legal profession.
As part of our Criminal Justice Program, you'll visit courts, jails, meditation centers and more to experience first-hand the law in action which will make your criminal justice training applicable to the Las Vegas legal system. Northwest offers a flexible blended program with all criminal justice classes Las Vegas law classes taught on campus by an attorney and general education courses offered online. Our experienced instructors are on-campus to review and support your learning experience at all times.
Call us at (702) 403-1592 to speak to one of our enrollment team about joining our Criminal Justice Program today!
Written by:
Lisa Myers, J.D., L.L.M.
Legal Studies Department Director
J.D. L.L.M. Campbell University
B.A. Corllins Universit