Can Massage Help With Lower Back Pain?
October 10, 2019
496 views
3 min read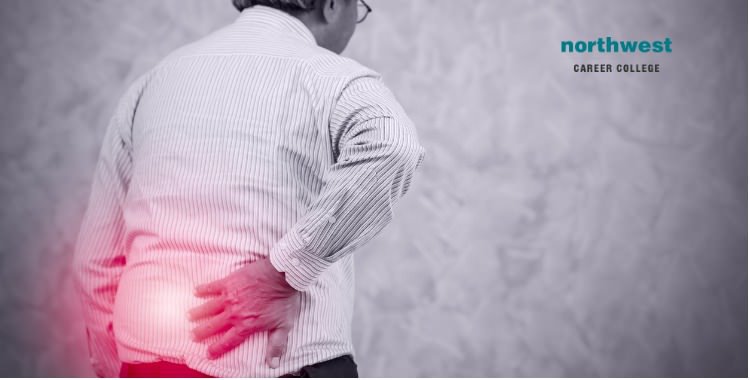 Approximately,85 percent of all American adults will experience some form of back pain during their lifetime and lower back pain remains one of the leading causes of job disability in the world.
The most common form of prescribed relief from lower back pain is opioid pain relievers. In the United States, opioid prescription for low back pain has increased, and opioids are now the most commonly prescribed drug class and rates of opioid prescribing in the US and Canada are two to three times higher than in most European countries.
However, in the face of rising concerns about the use of opioids and in light of the large-scale opioid addiction crisis in the US, more and more people are looking for alternatives that can help
them manage lower back pain.
Thankfully, a growing number of scientific studies suggest that massage therapy can help significantly reduce inflammation and provide essential relief from chronic back pain.
In this article, we will be looking at the causes of back pain and what the benefits of massage are in relation to chronic back pain.
What Causes Lower Back Pain?
The most common myth associated with chronic lower back pain is that it is caused by structural problems or spinal fragility. The most common causes of lower back pain, as ascertained by multiple scientific studies, are physical activity, poor posture, obesity, stress and injuries caused by something as simple as picking up heavy objects incorrectly.
How Does Massage Help?
A recent study published in the Annals of Internal Medicine indicated that "both Swedish massage and deep tissue massage methods were equally as effective at improving disabilities from lower back pain and painful symptoms."
This is because massage helps to tackle lower back pain on a number of fronts, with benefits including:
Increased blood flow, with regular massage promoting improved general blood flow, which is a known proponent of muscle recovery, and reduced soreness.
Decreased tension, which can reduce pain and muscle restriction, especially in the lower back and neck. Multiple studies have clinically proven that massage therapy decreases muscle tension.
Increased endorphins, which are the chemicals in the brain that make us feel good. Massage tactics including acupressure and trigger point therapy generate these endorphins, which are known to reduce pain and produce a sense of euphoria.
Heat application, which is recommended for lower back pain. This can be achieved by the use of warm stone massages, hot towels, and heat packs as part of a specific massage designed to release lower back tension and help manage pain.
Join One Of The Best Massage Therapy Schools In Las Vegas Today!
At Northwest Career College, we operate one of the best Massage Therapy Schools in Las Vegas and our Massage Therapy Course will teach you the skills you'll need to apply the benefits of sports massage. The benefits of massage therapy are widely recognized with employment for massage therapists expected to increase by 22% between 2014-2024, with an average massage therapist earning $39,360 a year. Additionally, many massage therapists maintain active, private practices, increasing both their flexibility and earnings.
Our massage student clinic is open seven days a week, for both your and your clients' convenience, and we offer day and night classes to accommodate your work and family schedules. Our instructors are experienced professionals who will prepare you to sit for either the NCBTMB (National Certification Board of Therapeutic Massage) or the MBLEX (Federation of State Massage Therapy Boards) exams and we are proud of our 100% board pass rate. Call us at (702) 403-1592 to speak to one of our enrollment specialists today!