Do Face Masks Actually Work?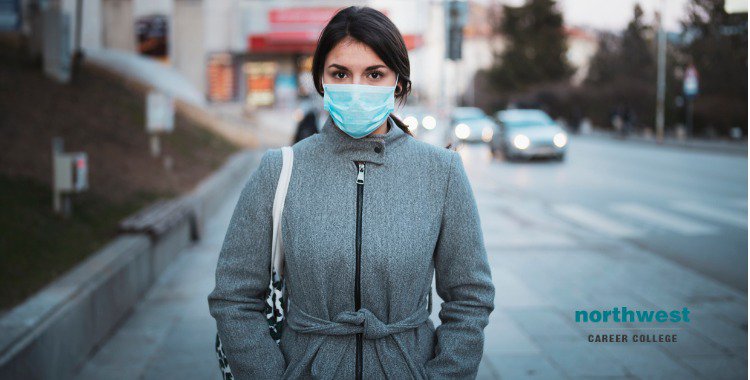 As the number of cases of coronavirus in the US has jumped to 88 and the total number of novel coronavirus cases in the United States jumped by two dozen over the weekend, there has been a scramble to obtain apparently virus-blocking face masks.
However, epidemiologists and infectious disease experts have called the usefulness of these masks into questions, so, in this article, we'll be looking at how effective face masks are and how those working in patient face roles in the US healthcare sector can protect themselves from this new viral outbreak.
So, Do Face Masks Actually Work?
For most people, no, purchasing a surgical face mask won't prevent you from catching COVID-19. 
The idea behind many of the masks is that it can help stop infection by preventing you from inhaling droplets from other people's coughs or sneezes, or prevent you from sneezing or coughing into somebody's face.
However, as the World Health Organization (WHO) has pointed out, the vast majority of masks being purchased by the public are ineffective for that purpose. As David Heymann, who led WHO's infectious disease unit at the time of the SARS epidemic in 2002-2003, noted: 
"A mask that is used to stop getting an infection is sometimes not very effective because people take it off to eat, many times they are worn improperly, and if they get wet and somebody sneezes on that mask it could pass through. So, there is really not a lot of evidence to support wearing masks as a preventative measure."
Even worse, panic buying of surgical masks has left healthcare providers unable to properly stock them, putting healthcare workers and other patients at risk and prompting the U.S. Surgeon General to Tweet:

"Seriously people- STOP BUYING MASKS! They are NOT effective in preventing the general public from catching Coronavirus, but if healthcare providers can't get them to care for sick patients, it puts them and our communities at risk!"
So What Can Be Done to Protect Yourself?
The current advice from the WHO and the U.S. Centers for Disease Control and Prevention is that the most effective way of preventing the spread of Coronavirus is through thorough handwashing and self-isolation.
Emily Landon, medical director for infection control at the University of Chicago Medical Center suggest that that the proper produced for effective handwashing is:
"Soap and water works really well. It can dry your hands out a little bit more but when you do it, you want to do it right. That means getting your hands wet with warm water, cleaning them, getting all of the surfaces with soap for 20 seconds, that's a full time through 'Happy Birthday', and then also rinsing them off afterward."
Start Your Career As A Medical Administrative Assistant With Us
Here at Northwest Career College, our student-centred philosophy means that you come first. We offer a flexible schedule so you can care for your family and have a balanced life in Las Vegas while advancing towards your new career. We pride ourselves on being the premier Medical Administrative Assistant Schools in Las Vegas and our established, seasoned instructors offer online and on-campus night classes to accommodate your busy work and family schedule. Call us at (702) 403-1592 to speak to one of our admissions assistants about your new medical administrative assisting career.
Written by:
Jenette Ashcraft, N.C.M.A.
Allied Health Department Director
R.M.A. National Education Center