Do Massage Guns Really Work?
August 6, 2020
512 views
3 min read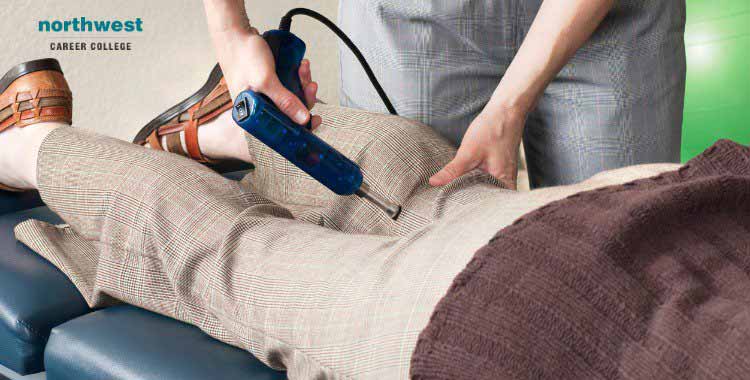 A favorite of athletes on social media, massage guns have been touted as an essential part of any gym-goer's or sportsperson's recovery kit. In this article, we'll be looking at what a massage gun is, how they work, and how they compare to actual massage therapy.
Do Massage Guns Really Work?
What Is a Massage Gun?
Bearing more than a passing resemblance to a power tool, massage guns are basically a handheld motor attached to a rubber head. The massage gun provides percussive or vibration therapy, similar to what you might expect from Swedish or sports massage.
What Does Vibration Therapy Do?
Vibration therapy is based on the idea that rapid bursts of pressure into the body's muscle tissue can result in myofascial release, reducing muscle tension and soreness while encouraging your body to repair damage by increasing blood flow.
The idea is similar to that found in Tapotement, a Swedish massage technique that involves delivering rapid light blows to muscle tissue in a tapping or hammering motion (hence the name) in order to reduce muscle pain or tightness.
Does Vibration Therapy Work?
While there isn't a massive amount of scientific research around the topic, it is generally accepted that vibration therapy, as with other styles of massage, can help with muscle recovery and DOMS, or delayed onset muscle soreness, a common after-effect of a hard workout or high impact sports.
A study in 2014 found a significant link between vibration or percussion used on muscle groups and reduced levels of pain and tightness after strenuous activity. Many professional athletes include percussive massage as part of their recovery routine.
Is a Massage Gun a Replacement for Massage Therapy?
While massage guns might be touted as giving you all the benefits of a massage without you needing to leave your home, the fact is they can never replicate the effectiveness of a trained massage therapist, in the same way a home coffee machine can't replace an award-https://www.northwestcareercollege.edu/can-massage-therapy-improve-thyroid-health/winning barista.
If you are suffering from significant muscle pain or stiffness, a massage therapist will be able to isolate the cause and adapt their technique to suit you, something no gadget is going to be able to do.

That being said, as with other myofascial release tools, such as foam rollers, the massage gun does have its place as an accessory that can provide targeted effective relief from pain and stiffness in situations where spending the time to visit a massage therapist isn't practical.
Join One Of The Best Massage Therapy Schools In Las Vegas Today!
At Northwest Career College, we operate one of the best Massage Therapy Schools in Las Vegas, and our Massage Therapy Course will teach you the skills you'll need to apply the benefits of sports massage. The benefits of massage therapy are widely recognized with employment for massage therapists expected to increase by 22% between 2014-2024, with an average massage therapist earning $39,360 a year. Additionally, many massage therapists maintain active, private practices, increasing both their flexibility and earnings.
Our massage student clinic is open seven days a week, for both your and your clients' convenience, and we offer day and night classes to accommodate your work and family schedules. Our instructors are experienced professionals who will prepare you to sit for either the NCBTMB (National Certification Board of Therapeutic Massage) or the MBLEX (Federation of State Massage Therapy Boards) exams, and we are proud of our 100% board pass rate. Call us at (702) 403-1592 to speak to one of our enrollment specialists today!