Criminal Justice Career Paths: What You Should Know
June 5, 2023
349 views
7 min read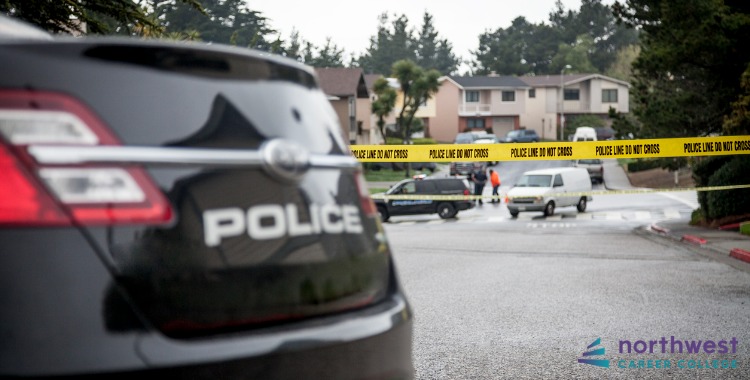 Are you seeking a meaningful and rewarding career path that puts your skills to work? If so, criminal justice may just be the field for you. Criminal justice has become an increasingly popular area of study, and with good reason, it offers various job opportunities within the public safety sector.
From police officers to lawyers and parole officers, these positions all have something unique in common – they make communities safer by upholding the law and pursuing justice.
But before you can start on any particular career path within this field, there are some basic concepts that are important to understand.
Read on to learn more about criminal justice careers, what roles might best fit your goals, and how to get started.

Overview of Criminal Justice Career Paths and What You Should Know About Them
Are you considering a criminal justice career but unsure where to start? There are a variety of paths you can take within the field, each with its own unique set of challenges and rewards.
From becoming a police officer and working on the front lines of law enforcement to pursuing a career in criminal investigation or forensics, many options exist. Understanding the requirements and qualifications for each career path is essential before deciding.
Additionally, it's crucial to have a strong moral compass and a genuine desire to serve and protect your community. With hard work, dedication, and a passion for justice, you can embark on a fulfilling and impactful career in criminal justice.

What Are the Different Types of Careers in Criminal Justice and What Do They Involve
A career in criminal justice can be incredibly rewarding, but with so many different types of roles available, it can be difficult to know where to start. There are a range of paths to choose from, each with its own unique set of responsibilities, challenges, and opportunities.
For instance, if you're passionate about law enforcement, you might consider becoming a police officer, detective, or corrections officer.
Alternatively, you might prefer to work in the legal side of criminal justice, such as a lawyer or paralegal.
Other options include working as a forensic scientist, crime scene investigator, social worker, or probation officer.
No matter which path you choose, a career in criminal justice is an opportunity to make a real difference in your community and help keep people safe and secure.

How to Choose the Right Career Path for You
Choosing the right career path can be a daunting task, but it doesn't have to be. The first step is to recognize your passions and interests. What excites you? What do you enjoy doing in your free time?
Once you have identified your interests, take time to research various career options that align with them. Look at the job outlook, salary, and required education or training.
It's also essential to consider your values and work style.
Do you prefer a structured or flexible work environment? Are you a team player or more independent? Reflecting on these factors will help narrow down your career options.
Don't be afraid to network, shadow professionals, and gain real-world experience through internships or volunteer work. Remember, choosing a career isn't a one-time decision, so be open to adjusting your path as you grow and evolve.

Exploring Professional Development Opportunities in Criminal Justice
Aspiring and experienced criminal justice professionals are always looking for opportunities to broaden their horizons and further their careers.
Whether it's learning about emerging technologies, keeping up with the latest crime prevention techniques, or gaining a more profound knowledge about the legal system, the right professional development opportunities can be invaluable.
From workshops and seminars to online courses and webinars, there are many options available for those who want to keep their skills and knowledge up-to-date.
Criminal justice professionals who take advantage of these opportunities are not only better equipped to perform their duties in their current positions but also more prepared to tackle new challenges and opportunities that come their way.

Benefits of Pursuing a Career in Criminal Justice
A career in criminal justice is more than just a job; it's a calling. Not only is it rewarding to be able to help people and make a difference in society, but it's also a dynamic and exciting field with a diverse range of opportunities.
Pursuing a career in criminal justice can lead to jobs such as police officer, detective, forensic scientist, or even criminal prosecutor.
With the constantly evolving nature of law enforcement, the possibilities for career growth and development are limitless. Additionally, individuals in this field often report a high level of job satisfaction and the ability to work alongside like-minded people who share their passion for justice.
Overall, a career in criminal justice is not only beneficial to society but can also provide individuals with a fulfilling and challenging career path.

Tips on How to Prepare for a Job in Criminal Justice
A career in criminal justice can be both fulfilling and challenging. If you're interested in pursuing this field, it's essential to prepare yourself adequately to increase your chances of success.
Getting started can be overwhelming, but don't worry; we're here to help. By following our tips, you can gain the knowledge and skills you need to thrive in criminal justice.
First, it's vital to research different career options available in this field and the necessary paths to take to get there.
Second, you should focus on obtaining relevant education and training, such as earning a degree, attending seminars, and obtaining certifications.
Finally, gaining relevant experience through internships or volunteering can give you a leg up when applying for jobs.
By following these tips, you'll be well on your way to launching a successful career in criminal justice.

Your new career in Criminal Justice
Pursuing a career in criminal justice can provide an incredible opportunity to make a difference in the world. It offers an array of different job opportunities, from law enforcement to court professionals to working in corrections.
If you're motivated by helping others and passionate about serving justice, then criminal justice could be the perfect fit for you! To learn more about how
Northwest Career College can help jumpstart your career in criminal justice, contact us today! We offer quality instruction and support to those looking to pursue rewarding careers in this field.



Qualifying for your future
Gaining a qualification from our Criminal Justice School puts you in an excellent position to access a variety of employment opportunities as you look for one that suits your skills and interests.
At Northwest Career College, our Criminal Justice instructors include licensed, practicing attorneys and degree instructors able to teach not only the law but also to guide our students in the many ways a criminal justice graduate integrates into a Las Vegas legal profession.
As part of our Criminal Justice Program, you'll visit courts, jails, meditation centers, and more to experience first-hand the law in action, which will make your criminal justice training applicable to the Las Vegas legal system.
Northwest offers a flexible blended program with all criminal justice classes and Las Vegas law classes taught on campus by an attorney, and general education courses offered online. Our experienced instructors are on-campus to review and support your learning experience at all times.
Call us at (702) 403-1592 to speak to one of our enrollment team about joining our Criminal Justice Program today!