Choosing The Right Vocational Training Institute For You
June 30, 2023
290 views
5 min read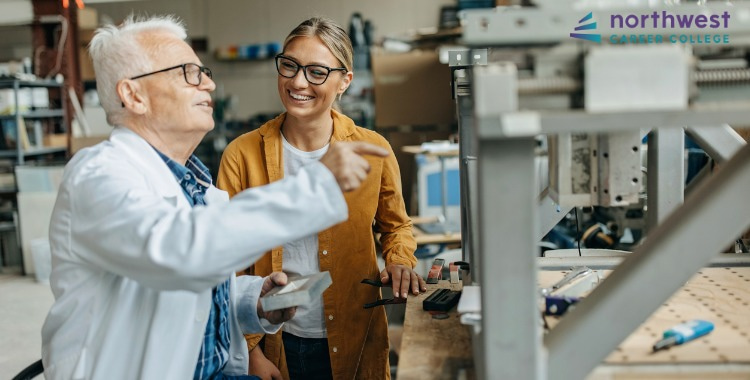 Are you a student looking to invest in yourself and gain specific skills that will put you ahead of the competition?
Vocational training institutes are an excellent way for students to get a head start on their career journey – they offer short-term, specialized courses designed to focus on particular industry sectors such as hospitality or IT.
If you're considering investing in one of these institutions, there are some essential things to consider first.
Read on for our comprehensive guide covering everything from selecting the right institute for your needs, determining whether vocational training is right for you, and tips about successfully navigating the pathway.

Research the different vocational training institutes in your area and compare their offerings
As industries continue to evolve and adapt to new challenges, it's increasingly important to have access to high-quality vocational education programs.
Luckily, there are a variety of vocational training institutes in most areas that offer programs in everything from welding and plumbing to healthcare and technology.
Whether you're looking to launch a new career or simply enhance your existing skill set, researching and comparing the different offerings from these institutes can help you decide which programs are right for you.
You can unlock new opportunities and achieve your professional goals with the proper vocational training and education.

Look for reviews from current and former students to get an idea of the institute's quality
When it comes to vocational training, selecting the right institute can be daunting. While researching the options available, it is essential to consider the institute's quality.
One helpful way to gauge this is by looking for reviews from current and former students. These reviews can provide valuable insight into the experiences of those who have attended the institute and offer an idea of what to expect.
By taking the time to read through reviews, potential students can make an informed decision, ensuring they choose an institute that will provide them with high-quality training in their chosen field.

Consider the cost of attending each school, including tuition, books, and other fees
When it comes to pursuing vocational training, one of the most crucial factors to consider is the overall cost of attending each school.
While tuition fees are usually the most significant expense, books, and other fees can also add up quickly. It's essential to conduct thorough research and compare all possible options before deciding.
Don't forget to factor in the long-term financial benefits of your chosen program. By selecting a school with a lower cost and a quality program, you can set yourself up for a successful career while minimizing your student debt.

Talk to instructors from each school to see how they approach teaching and learning
Vocational training has always been an essential aspect of education. But have you ever wondered how instructors from different schools approach teaching and learning in this area of study? Talking to them might prove to be enlightening.
Each instructor has a unique approach to imparting knowledge and skills to their students. From hands-on training to interactive lectures, understanding the methods behind their lessons could give you insights into how they bring the best out of their students.
After all, these small nuances differentiate one program from another. So, reach out to instructors and explore the dynamic world of vocational training.

Determine if the institute offers job placement services after graduation
One of the most vital things to consider when pursuing vocational training is whether the institute offers job placement services after graduation. It's easy to get caught up in the excitement of learning new skills, but at the end of the day, the primary goal of vocational training is to secure an excellent job in your chosen field.
That's where job placement services come in–– they can be the key to landing your dream job and starting your career off on the right foot. So be sure to inquire about the availability and effectiveness of job placement services when researching vocational training programs to ensure you're setting yourself up for success after graduation.

Visit each school in person and take a tour to get a feel for their environment
When deciding on which school to attend, it's essential to not only research the programs they offer and the academic opportunities they provide but also to get a feel for the environment and culture of the institution.
This is where taking a tour of each school comes in handy. When visiting in person, you can see the facilities firsthand, interact with current students and faculty members, and get a better sense of what life on campus is like. And if you're considering vocational training, visiting each school in person is even more crucial.
You'll want to ensure the school has the resources and specialized training programs to help you achieve your career goals. So don't be afraid to schedule a tour and see what each school offers.



Finding the right vocational training institute for you
Vocational training institutes can be an excellent way to obtain the education needed to forge a new career path. With so many institutes available, it's essential to research and find one that fits your needs and budget.
Compare each school's offerings, look for reviews written by current and former students, consider tuition costs and other fees, talk to instructors about teaching styles, determine if job placement services are available after graduation, and visit in person to get a feel for their environment.
Considering these factors when selecting a vocational school will lay the groundwork for successful job performance upon completion of the program.
If you're interested in pursuing a career through vocational training, contact Northwest Career College today about our vocational training options. Our team of experts is equipped with the experience required to set students up for success in their chosen fields.