Can VA Approved Funding Help Me Go Back to School?
October 30, 2019
482 views
4 min read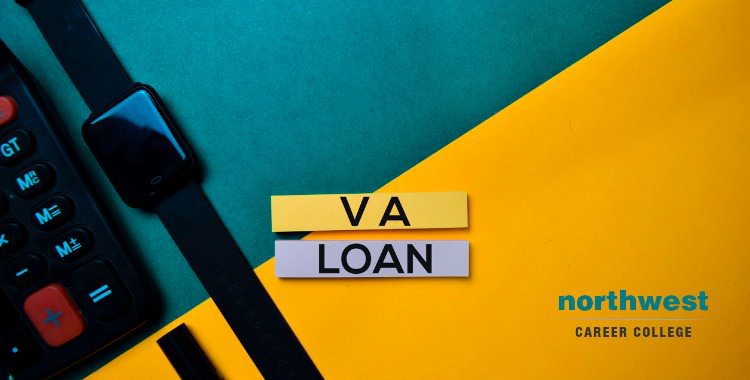 In order to help veterans leaving the armed forces to get the best chance at reintegrating back into society and pursuing a rewarding career outside of the military, the Federal Government provides funding for veterans returning to education.
So, if you have recently left the military and are looking to start your training for another career path at a trade school, we've put together a guide to the resources you can use to get yourself the education you deserve.
What is VA Approved Funding?
Veterans Association, or VA, benefits are a range of financial programs aimed at providing, among other things, educational and training support for currently serving and ex-service members.
VA benefits can help you cover the cost of furthering your education and skills through financial aid towards tuition, housing, training, and other related expenses.
The VA education and training benefits you may be eligible for depends on your term of service. Listed below are those programs designed to provide educational and training support and their eligibility requirements.
What Will VA Education And Training Benefits Cover?
There are several different programs that you might be eligible for, each providing slightly different support. But generally, VA education and training benefits will cover your tuition and fees, provide you a monthly housing allowance (depending on eligibility) and an annual books and supplies stipend.
Which VA Education And Training Benefits Programs Am I Eligible For?
Post-9/11 GI Bill®
To qualify for support under Post-9/11 GI Bill® you must have at least 90 days of aggregate active duty service after September 10th, 2001, and are still on active duty, or if you are an honorably discharged Veteran or were discharged with a service-connected disability after 30 days.
If your release from active duty was before January 1st, 2013, there is a 15-year time limitation for use of these benefits. If your last discharge date is on or after January 1, 2013, the time limitation has been removed. You can find more information on the Post-9/11 GI Bill® here.
Montgomery GI Bill®
The Montgomery GI Bill® is designed to provide support for Servicemembers on active duty and Reservists in pursuing higher education degrees, certificates, and other education and training. The MGIB supports those who enlist in the U.S. armed forces through two main programs.
Montgomery GI Bill® Active Duty

– Also known as Chapter 30, this program provides education benefits to Veterans and Servicemembers who have completed at least two years of active duty service. Active-duty personnel who enroll and pay $100 per month for 12 months are eligible for a monthly education benefit once they have completed a minimum service obligation.
Montgomery GI Bill® Selected Reserve – Reservists with a minimum six-year obligation in the Selected Reserve and who are actively drilling may receive up to 36 months of education benefits through the Montgomery GI Bill® Selected Reserve.
You may be eligible for support under the MGIB if you have an honorable discharge AND you have a high school diploma, GED or in some cases 12 hours of college credit. Because it is a buy-in program, your eligibility for the MGIB depends on your conditions of service. Find out more about the MGIB here.
Online –

You can apply for your chosen VA benefits program online through the

VA Website

. This streamlined process will only take around 30 minutes to complete.
In Person –

You can apply in person through your local VA Office. The Regional VA Office for Nevada is located in Reno at

5460 Reno Corporate Drive, Reno, NV 89511.
By Mail –

If you prefer to apply by mail, Call

1-888-GI BILL®-1

(

888-442-4551

) to have an application pack mailed to you.
At Northwest –

Northwest is committed to providing every assistance it can to our country's servicemembers. Call us on

(702) 403-1592

to speak to one of our enrollment experts and we will provide you with all the information you'll need to start your application.
Disclaimer: GI Bill® is a registered trademark of the U.S. Department of Veterans Affairs (VA). More information about education benefits offered by VA is available at the official U.S. government Web site at www.benefits.va.gov/gibill.