What is Shiatsu Massage and What Are Its Benefits?
May 9, 2021
709 views
3 min read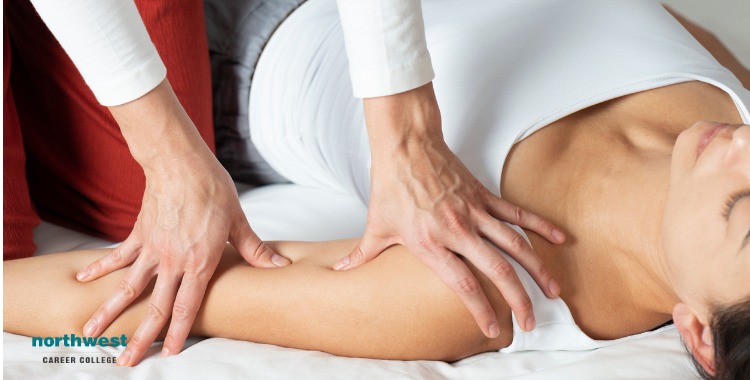 If you've been into a gadget store recently, there's a good chance that you've seen some form of Shiatsu messenger or massage chair being offered. If you're wondering what this exotic type of massage entails, we've got the answers for you.
Read More: What Exactly Is a Shiatsu Massage?
What Is Shiatsu Massage?
Shiatsu Massage originates in Japan and China and is defined by the Japanese Ministry of Health as:
"A form of manipulation by thumbs, fingers, and palms without the use of instruments, mechanical or otherwise, to apply pressure to the human skin to correct internal malfunctions, promote and maintain health, and treat specific diseases. The techniques used in shiatsu include stretching, holding, and most commonly, leaning body weight into various points along key channels."
Shiatsu translates to "finger pressure" in Japanese as was developed from anma, a Japanese style of massage developed in 1320 by Akashi Kan Ichi. The system was popularised in the seventeenth century by acupuncturist Sugiyama Waichi.
Interestingly, since Sugiyama was blind, massage in Japan became associated with the blind, resulting in official edicts being passed that made the practice of anma solely the preserve of the blind and prohibited sighted people from practicing massage.
What Are the Benefits of Shiatsu Massage?
Unlike more modern forms of massage, Shiatsu often contains a spiritual or metaphysical element, focussing on realigning meridian points and balancing qi energy.
There is no evidence that Shiatsu's metaphysical elements have any benefit or can act as a potential treatment for any kind of medical condition. However, in line with other schools of massage, Shiatsu's physical techniques do have some proven benefits, including:
Improved circulation

Reduced stress and tension as well as anxiety and depression

Reduced muscle stiffness and pain

Increased range of movement

Generalized feelings of relaxation and improved wellbeing.
Join One Of The Best Massage Therapy Schools In Las Vegas Today!
At Northwest Career College, we operate one of the best Massage Therapy Schools in Las Vegas, and our Massage Therapy Course will teach you the skills you'll need to apply the benefits of sports massage.
The benefits of massage therapy are widely recognized, with employment for massage therapists expected to increase by 22% between 2014-2024, with an average massage therapist earning $39,360 a year. Additionally, many massage therapists maintain active, private practices, increasing both their flexibility and earnings.
Our massage student clinic is open seven days a week for both your and your client's convenience, and we offer day and night classes to accommodate your work and family schedules.
Our instructors are experienced professionals who will prepare you to sit for either the NCBTMB (National Certification Board of Therapeutic Massage) or the MBLEX (Federation of State Massage Therapy Boards) exams, and we are proud of our 100% board pass rate. Call us at (702) 403-1592 to speak to one of our enrollment specialists today!