4 Tips for Expediting Virtual Meetings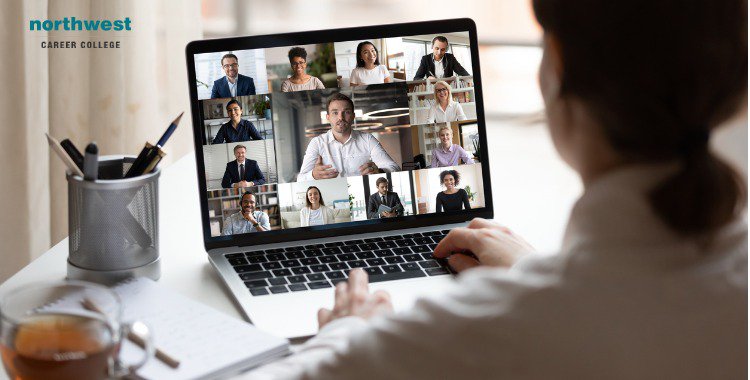 With the current emphasis on social distancing, business meetings are one of the areas where businesses are able to limit personal interactions by moving meetings into an online space. However, conducting a productive virtual meeting successfully can be challenging, given the variables involved.
In this article, we'll be looking at what those challenges are and what potential solutions there are to them.
Using the Right Platform 
There are a myriad of platforms to conduct virtual meetings on to choose from, with some of the more well know options being Zoom, Skype, Microsoft Teams, and Google Hangouts. However, narrowing down that list, and making the most of the software in questions, comes down to examining what functions you need for your meeting.
Consider if abilities such as screen sharing, the ability to conduct a poll, virtual whiteboards, separate meeting rooms, or just the ability for an attendant to raise a virtual hand would benefit your meeting and choose the program that offers those functions.
Create a Detailed Agenda
One of the best ways to ensure a virtual meeting goes smoothly, and this applies to many other administrative tasks, is to have a detailed plan in advance. Before the meeting, send out a detailed agenda that sets out key discussion areas, date and duration of the session, participating members and their roles, as well as any other relevant documents.
Having a plan that everyone had seen in advance allows you and others to more effectively prepare for the meeting and will lead to less dead space and a more productive session.
Set Some Ground Rules
Virtual meetings have a different feel and flow to face-to-face ones, and setting a new collection of ground rules can help to ease people into this new environment. 
At a simple level, these should include what peripherals you should have for your meeting (such as a microphone and camera) muting the line when not talking, stating your name before speaking, and who will be doing the introductions at the beginning of the meeting.
Give Everyone Time to Talk
One of the issues with virtual meetings is that, without the usual body language cues that indicate someone wants to talk, meetings can descend into long periods of silence or one person can dominate the conversation. 
Don't be afraid to manage who is talking, only to involving key members to make the process smooth, fast, and efficient while also avoiding wasted time and creating distractions by going off-topic.
Start Your Career As A Medical Administrative Assistant With Us
Here at Northwest Career College, our student-centered philosophy means that you come first. We offer a flexible schedule so you can care for your family and have a balanced life in Las Vegas while advancing towards your new career. 
We pride ourselves on being the premier Medical Administrative Assistant Schools in Las Vegas and our established, seasoned instructors offer online and on-campus night classes to accommodate your busy work and family schedule. Call us at (702) 403-1592 to speak to one of our admissions assistants about your new medical administrative assisting career.
Written by:
Jenette Ashcraft, N.C.M.A.
Allied Health Department Director
R.M.A. National Education Center