A Guide to Police Ranks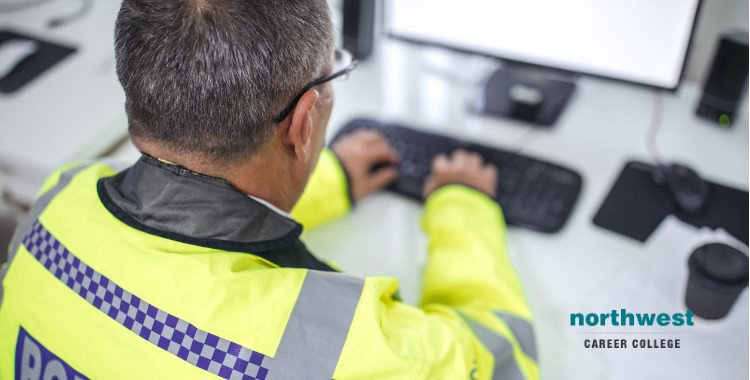 Because of the wide-ranging and complicated job that law enforcement represents, many of the ranks within police departments can be a little confusing. Although entirely civilian, most police ranks are more similar to military positions than they are to traditional civilian job roles, and the police hold a more strict hierarchy that your standard business.
So, if you are looking to turn your qualification in Criminal justice into a career in law enforcement, but would like a little more information on exactly what potential career paths are available to you, here is a short guide to police ranks.
Police Technician
A police technician is an entry-level position that normally involves assisting other police personnel in following up on cases, issuing citations for traffic violations, and completing paperwork, such as incident reports as well as keeping general police records organized and up to date.
Patrol Officer
Patrol officers are general uniformed police officers who have regular patrol routes and also respond to emergency and non-emergency calls. Generall, a patrol officer will be assigned a particular geographic area of responsibility which they patrol with a partner look for any signs of criminal activity, conducting searches and arresting suspected criminals.
Patrol officers can choose to specialize, joining a specialist unit such as horseback, motorcycle, dog handling, and special weapons and tactics (SWAT) teams.
Detective
Detectives are non-uniformed or plainclothes officers who are responsible for gathering the facts and evidence used to support criminal cases. As part of that responsibility, they are often called upon to conduct interviews, examine records, observe the activities of suspects, and participate in raids and arrests.
Detectives often work for a particular police department, such as vice, homicide or fraud, specializing in working on a particular type of case and building up a skillset and qualifications that make them more familiar with their chosen area of criminal conduct. 
Police Sergeant
The first and most obvious parallel with a military rank, the police sergeant is generally responsible for the supervision and training on the police officers under their command and to weigh in on a range of logistical situations, from disciplinary reviews to the development of new policies.
Sergeants often act as a liaison between upper management and the patrol officers. Promotion to the rank of sergeant often requires the passing of a exam and a minimum number of year served in a particular police department.
Police Lieutenant
The role of a police lieutenant is essentially one of middle management, translating the broad direction of upper management into a viable plan for dissemination to the patrol officers through their sergeants.
Lieutenants are responsible for hiring and promoting staff, evaluating other officers, conducting performance reviews as well as acting as ambassadors of their police department in community meetings, schools visits, and other outreach efforts.
Police Captain
Reporting directly to the chief of police, a police captain runs their own police precinct, training staff, preparing and monitoring programs and budgets, and enforcing departmental policies.
Police captains often have a political role as well. Responsible for the section of the community they police, police captains are often called upon to maximize involvement in community policing and represent their particular department in the community and local government. 
Chief of Police
The highest rank available in a police department, the chief of police oversee all operations of their police department, working to develop new procedures and increase the effectiveness of law enforcement in their area.
Unlike other ranks in the police, a police chief is often appointed by an elected official, rather than simply promoted. Police chiefs represent the public face of a law enforcement agency and they are called on to work closely with mayors and city government officials.
Because of this front facing position, and the fact that they are responsible for crime levels and criminal incidents in their area, the chief of police is often the target for criticisms from public leaders, activists, and local politicians. The buck very much stops with them.
Qualifying For Your Future
Gaining a qualification from our Criminal Justice School puts you in an excellent position to access a variety of employment opportunities as you look for one that suits your skills and interests. At Northwest Career College, our Criminal Justice instructors include licensed, practicing attorneys and degree instructors able to teach, not only the law but also to guide our students in the many ways a criminal justice graduate integrates into a Las Vegas legal profession.
As part of our Criminal Justice Program, you'll visit courts, jails, meditation centers and more to experience first-hand the law in action which will make your criminal justice training applicable to the Las Vegas legal system. Northwest offers a flexible blended program with all criminal justice classes Las Vegas law classes taught on campus by an attorney and general education courses offered online. Our experienced instructors are on-campus to review and support your learning experience at all times. 
Call us at (702) 403-1592 to speak to one of our enrollment team about joining our Criminal Justice Program today!
Written by:
Lisa Myers, J.D., L.L.M.
Legal Studies Department Director
J.D. L.L.M. Campbell University
B.A. Corllins University