The Benefits of Becoming a Medical Assistant
August 22, 2019
464 views
5 min read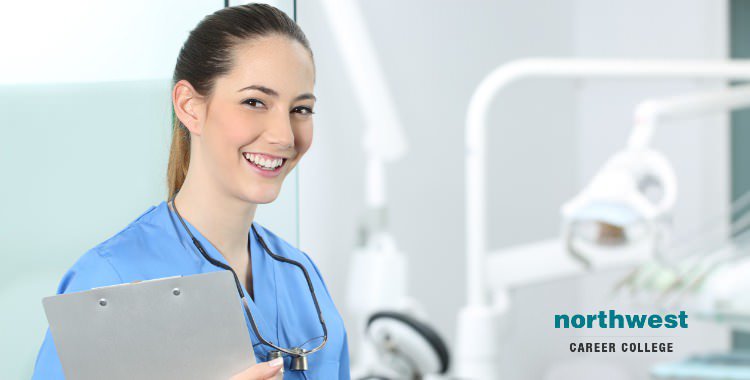 Are you the kind of person who enjoys helping people? Do you also have a passion for science or medicine? If you do then becoming a medical assistant may be just the career you are looking for, and now is the best time to get that qualification and join a rapidly growing job market.
Working as a medical assistant means becoming the beating heart of any medical practice. It means being in demand and working in a position where you will be challenged, stimulated and no two days at work will be the same.
So if you are looking for a career with a thriving job market, great benefits, and fantastic job satisfaction, then medical assistant might be the one for you, and to help you decide, here are some of the great benefits that come with training as a medical assistant. 
You Will Be in Demand
As the population in America ages, the call for qualified medical assistant is only going to rise. Which is great news for newly qualified medical assistants looking for their first job! The number of vacancies for trained medical assistants is also expected to increase rapidly. According to the US Bureau of Labor Statistics demand will grow by 23% between 2014 and 2024. 
This is faster than the national average for all other occupations over the same period, which averages 7%. Nearly 140,000 new medical assistants will be needed to fill up the new positions expected to appear by 2024.
You Will Get Competitive Pay Rates
 In 2016, a medical assistant made $31,540 per year on average, as calculated by the US Bureau of Labor Statistics. Salaries vary between states, but medical assistants in Nevada can expect to earn above the average at $32,047 per annum.
You Will Matter
A well trained medical assistant can make a real difference to a patient during their treatment, being a calm, collected and reassuring presence at a time of stress and fear. If you are going to do your job for eight hours a day, 5 days a week, you may as well work in a position which genuinely allows you to help other people.
One of the reasons most medical assistants report that they have high job satisfaction is the ability to help others and be part of a well-motivated team in a workplace that offers a rewarding career.
Complete You Training Quickly
Unlike other professionals in the medical field, you won't have to start your career by accruing tens of thousands of dollars in student debt from the high tuition costs for medical degrees. 
It is much more affordable to get certified as a medical assistant than it is to train as a doctor or nurse. 
It also doesn't take anywhere near as long! Some medical assistant courses can be completed in less than a year. Northwest's schedule allows you to attend medical assistant training, care for family and have a balanced life in Las Vegas while still graduating in as little as 9 months.

Get Qualified and Specialize!
In many states, there are no formal requirements to work as a medical assistant, but most employers prefer certified medical assistants. Completing a certificate or associate degree program is often the best way to set yourself apart from other applicants and get hired.
Once you are qualified, you can further extend your career options and earning potential by specializing in a certain type of medical care. 
According to data from the American Association of Medical Assistants (AAMA), 63% of medical assistants work in primary care and nearly half work in a single-speciality practice where their specific skills and abilities are highly valued.
Health Insurance Is Part of the Deal
As you might expect, many healthcare practices offer healthcare packages to their workers, with some also offering dental insurance. 
A 2016 survey conducted by the American Association of Medical Assistants for that of the 8,200 professionals that responded, more than 75% declared they had received major medical coverage, while 69% of respondents received vision coverage. Dental coverage was also commonly provided, with 78% of medical assistant professionals saying they had been offered it through their employer.
Start Your Career In Medical Assistant  Today!
Here at Northwest Career College, we have a student-focused attitude that prioritizes giving our graduates the training and skill set they'll need to excel as medical assistants. Our established and seasoned instructors work with you, teaching you every aspect of Medical Assistant. We help you build your skills, abilities, and confidence, and we are proud of our 88% national exam pass rate.
If you'd like to learn more about what our medical assistant course can offer you, call one of our enrollment specialists at (702) 403-1592 today. We provide flexible learning, with online and on-campus morning, afternoon and night classes to accommodate your Las Vegas work and family schedule. Once you've graduated, our dedicated and experienced Career Services team will work with you to help you find the best employment opportunities in Las Vegas. Call us now on (702) 403-1592 to start your journey!