A Day in the Life of a Legal Administrative Assistant
June 20, 2019
547 views
5 min read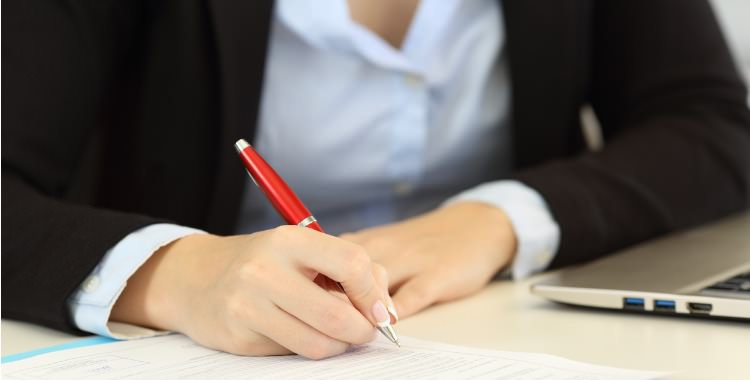 Legal administrative assistants play a vital role in our modern legal system, providing essential administrative support to lawyers and paralegals. However, the terminology around the job role can sometimes make identifying exactly what the job role contains a little tricky.
The legal administrative assistant is often confused with the "legal assistant," which the American Bar Associate lists as another term for Paralegal. To make things clearer, we've put together a short guide on the responsibilities and duties that make up a day in the life of a legal administrative assistant.
What is a Legal Administrative Assistant?
The American Bar Association (ABA) defines a legal administrative assistant as: "A legal administrative assistant is a person, qualified by education, training or work experience who is employed or retained by a lawyer, law office, corporation, governmental agency or other entity and who performs administrative work that does not represent substantive legal work for which a lawyer might be responsible."
This definition is also ratified by the National Association of Legal Assistants (NALA), the National Federation of Paralegal Associations (NFPA), and the National Association of Legal Secretaries (NALS).
The key definition between a legal administrative assistant and a paralegal is that a paralegal is qualified to do "substantive legal work" while a legal administrative assistant focuses on the vital administrative duties of managing files, maintaining calendars, scheduling appointments, preparing documents, making travel arrangements, maintaining databases and taking notes during meetings.
What Does a Legal Administrative Assistant Do?
Within a law office, legal administrative assistants are expected to take on a range of duties, such as:
Arranging for the delivery of legal paperwork
Typing correspondence and legal paperwork
Transcribing court proceedings and other recorded meetings
Scheduling, coordinating, and confirming court dates, appointments, and meetings
Conducting research in legal matters
Maintaining calendars and schedules for a number of attorneys
Developing and maintaining a comprehensive and organized billing system
Ensuring all billable hours are accurately recorded
Understanding the basics of a number of court documents, such as summons and subpoenas making travel arrangements
Arranging for the filing of court documents
In smaller law offices, legal secretaries are often tasked with greeting customers and answering phones, making customer service and communications skills an important part of the role.
What Qualifications Do I Need to Become a Legal Administrative Assistant?
Most law firms look for legal administrative assistants with qualifications in criminal justice, law, or administration. Our legal assistant instructors are comprised of experienced legal professionals including attorneys, paralegals, and seasoned specialists able not only to teach you the law but also to guide you as to the many ways a legal assistant integrates into a Las Vegas law practice.

As part of earning your qualification, you will visit courts, jails, meditation centers and more to experience first-hand the law in action which will make your Legal Assistant training applicable to the Las Vegas legal system. Our nine-month program also offers a flexible schedule allows you to attend Legal Assistant training, care for family and have a balanced life in Las Vegas while advancing towards your new career.
What Does a Legal Administrative Assistant Earn?
A qualified legal assistant earns, on average, between $35,000 to $78,280 a year with more than half of working legal assistants earning far more, according to the United States Department of Labor. In Nevada, the average salary for a legal administrative assistant in Nevada is $46,350.
Legal administrative assistants are currently in high demand, with employment for legal assistants is expected to grow 15 percent from 2016 to 2026, much faster than the average for all occupations, according to the Bureau of Labor Statistics. With an additional 285,600 jobs being made available over the next 10 years, now is an excellent time to begin your career as a legal administrative assistant.
Qualifying For Your Future
Gaining a qualification from our Criminal Justice School puts you in an excellent position to access a variety of employment opportunities as you look for one that suits your skills and interests. At Northwest Career College, our Criminal Justice instructors include licensed, practicing attorneys and degree instructors able to teach not only the law but also to guide our students in the many ways a criminal justice graduate integrates into a Las Vegas legal profession.
As part of our Criminal Justice Program, you'll visit courts, jails, meditation centers, and more to experience first-hand the law in action, which will make your criminal justice training applicable to the Las Vegas legal system. Northwest offers a flexible blended program with all criminal justice classes, Las Vegas law classes taught on campus by an attorney, and general education courses offered online. Our experienced instructors are on campus to review and support your learning experience at all times.
Call us at (702) 403-1592 to speak to one of our enrollment team about joining our Criminal Justice Program today!