8 tips for choosing an online college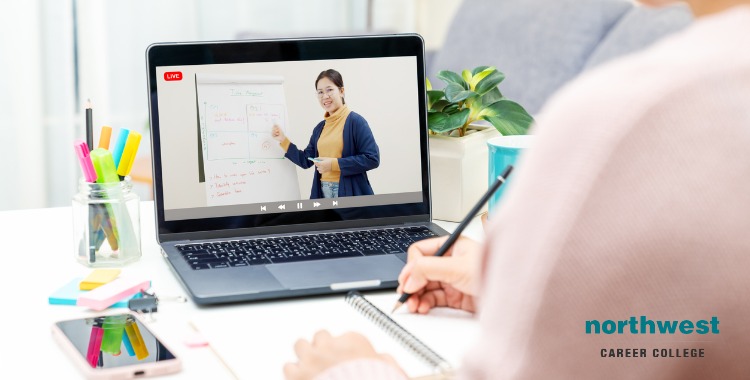 Have you thought about earning your degree online but don't know where to start? We understand that not everyone can earn their degree on campus. 
You have a family, a full-time job, or an obligation that keeps you busy for most of the day. So, earning your degree online is your way to get the college education you want without having to commit to attending a campus during the week. How do you find the right online college?
We have created a list of 8 simple tips for choosing an online college that meets your educational goals! 
1. Research accredited colleges and universities, as not all institutions are created equal. Learn more about accreditation on the U.S. Department of Education website https://www.ed.gov/accreditation.
2. Decide on and find your major. Be aware that not every college offers all majors and not all are available online.
3. Verify the program and classes are offered fully online. Some degree programs are hybrid, a combination of online and on campus classwork. If you can't travel, make sure the program offers the entire degree completely online.
4. Check admission requirements and application fees. Also check to see if previous college credits will transfer.
5. Compare tuition, fees, and financial aid. Investing in an education is like investing in your future. Ask the right questions. What does tuition cost? Do I have to pay out of state tuition? What financial aid is available?

6. Keep an eye out for fees above tuition costs. These can include course fees, textbooks, course materials, labs, examination proctoring and online delivery fees.
7. Ask about the faculty credentials. Who is teaching the online courses? Are the same faculty who teach on campus teaching online?
8. Find online student services. Online students can't walk into a campus office and ask for help. Make sure the institution has services and resources available specifically for online students.
How Do I Apply For Student Aid?
First, just complete the Free Application for Federal Student Aid (FAFSA). You can find a copy of the FAFSA form, and a guide to completing it, on the Federal Student Aid website. www.FAFSA.ed.gov.  
You can also fill the FAFSA out online here.  Please make sure you enter our school code: 038385. This allows your records to be sent directly to our Financial Aid office so that when you visit the campus, our FA officers can discuss your financial aid package with you in person.
Financial Aid At Northwest Career College
Here at Northwest Career College, we have Financial Aid Officers on staff that can help determine the best financing option for you. 
To best support our students we offer a range of financial aid including the Pell Grant, Subsidized Loans, Unsubsidized Loans, and Parent Plus Loans. Call us today at (702) 403-1592 to speak with one of our experienced Financial Aid Officers who will help find the best financial support options for you.
Written by: 
Dr. Stephanie Kenny,
Chief Financial Officer