Starting a Career as a Legal Secretary Later in Life
September 2, 2019
466 views
5 min read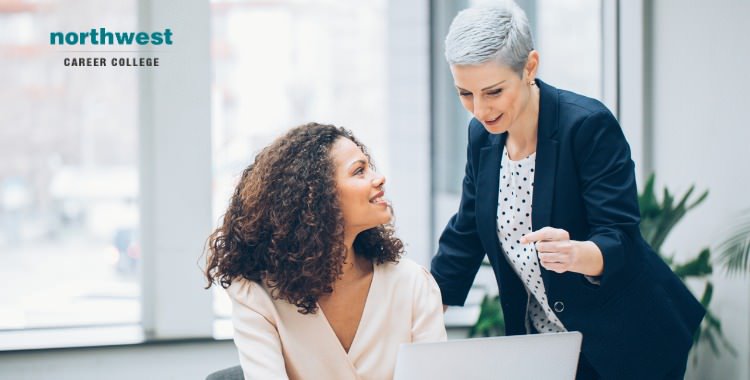 Changing your career can be daunting at any stage of your life, but picking a new career later in life can be particularly challenging. If you are considering making the move to start a new career as a legal secretary, here are some factors that you should take into 
Consider Your Current Career Carefully
If you don't like the day to day tasks you perform in your job, try to look more closely at which parts, in particular, demotivate you.
Money is not always the most important factor, but it should definitely be considered before you look at moving away from your job. Other factors include location, and what benefits you're currently getting too. 
You have to consider every factor involved before you make a decision. Try to establish whether it is your chosen career that is demotivating you, in which case it may be time for a career change, or whether it is your current job that you are unhappy with, suggesting it's time to progress or move companies but remain on your career path.
Identify Your Transferable Skills
Write a list of all of the skills you possess and then think about which careers you would be able to transfer these too. 
By the time you are in your 30s, you have gained a vast catalog of skills. These skills could be adapted to another job, and could make your career change faster too if you can demonstrate them to a potential employer. List your strongest skills and assess them to see if they will be beneficial for your next career move.
Head Back to School
Once you have completed a full evaluation of your skillset, you may decide that you are lacking some of the skills needed for your chosen career.
 Do not be afraid of this, continual professional development is an important part of all roles old and new. There is a range of courses that can be studied, either online or through classes that will fit around your other commitments, and allow you to gain the needed qualifications and skills.
Heading back to full-time education a scary option to take when you have adapted to a steady income each month – but you can gain a lot from going back to school, for example, you can gain more social skills and it allows you to widen your knowledge of a particular subject. More education can help you to better prepare for your chosen career path. 
Don't Settle for Ok
If you are desperate to move away from your current job role, don't necessarily settle for the first job that you're offered. Remember that this is your new career. You have to be 100% sure that this is the best step for you. Consider the factors and make sure this is actually what you want to pursue.
Stay Positive
Remember that a career move can be tough for a number of reasons, one of them being that you might feel you are starting from the bottom all over again. Don't be discouraged if you feel like you're not over-performing in your new role. 
If you're enjoying it, make time to improve on some of your skills so you can achieve better results. Stay positive, and with a lot of hard work, you could be looking back in five years' time reminiscing about the greatest career move you ever made.
Legal Secretary Salary and Outlook
Law firm secretaries earned a median annual salary of $42,460 as of May 2011 according to the U.S. Department of Labor's Bureau of Labor Statistics. Salaries in the bottom 10 percent were $26,360 or less. Legal secretaries with salaries in the top 10 percent were paid $66,940 or more.
Highest Paying Sectors
Employers operating in the natural gas distribution industry paid legal secretaries the highest annual wages. Secretaries in the natural gas distribution industry were paid a mean annual salary of $68,030 as of May 2011, according to the statistics bureau. 
Legal secretaries working for employers in what the BLS calls "other telecommunications," the second-highest paying industry, received a mean annual salary of $62,490. The third- highest paying industry was securities and commodity contracts intermediation and brokerage. In this industry, law firm secretaries earned a mean annual salary of $58,470.
Jobs for legal secretaries are expected to grow by approximately 4 percent from 2010 through 2020, according to the BLS. Although employers may not require legal secretaries to have postsecondary education, certifications such as the Accredited Legal Secretary, or ALS, or the Professional Legal Secretary, or PLS, secretaries can increase their chances of getting hired by law firms. 
Qualifying For Your Future
Gaining a qualification from our Criminal Justice School puts you in an excellent position to access a variety of employment opportunities as you look for one that suits your skills and interests. At Northwest Career College, our Criminal Justice instructors include licensed, practicing attorneys and degree instructors able to teach, not only the law but also to guide our students in the many ways a criminal justice graduate integrates into a Las Vegas legal profession.
As part of our Criminal Justice Program, you'll visit courts, jails, meditation centers and more to experience first-hand the law in action which will make your criminal justice training applicable to the Las Vegas legal system. Northwest offers a flexible blended program with all criminal justice classes Las Vegas law classes taught on campus by an attorney and general education courses offered online. Our experienced instructors are on-campus to review and support your learning experience at all times. 
Call us at (702) 403-1592 to speak to one of our enrollment team about joining our Criminal Justice Program today!