5 Tips for Surviving Your First Term at College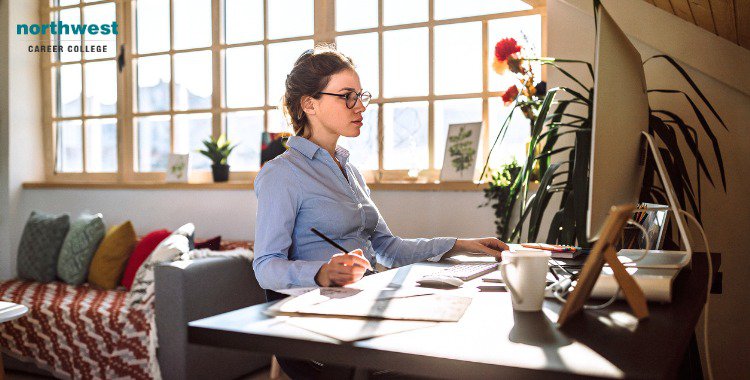 Your first term at college is both an exciting and daunting experience. You're taking the first step on a path to a new career and making a valuable change in your life and making a change is always a little scary.
To help you get the best out of your first term working towards your new career with us, here are 5 tips for surviving your first term at college.
1) Find a Functional Work-Life Balance 
It's fine to be excited about training for your new career and you should throw yourself into your work, but you need to find a way to avoid burning out. 
Finding a way to comfortably fit your new studies into your lifestyle is important and getting to spend a little time with yourself or socializing with friends and family is a great way to keep your stress levels down.
2) Avoid Skipping Classes
While finding a work-life balance is vital, skipping classes to make that happen is just going to put you behind. Here at Northwest, we understand that sometimes life gets in the way of study, which is why we offer flexible class schedules with online and campus-based classes in the day, evening, and night.
3) Get Enough Sleep
Burning the candle at both ends just means you burn out in the middle. To get the best out of your college experience it is important to get enough sleep to allow you brain to process all the new information you are learning.
4) Sell and Buy Used Textbooks
You'll find that a lot of classes use the same basic textbooks every year, so you can save a lot of money buying those same textbooks second-hand rather than brand new. You can also recoup a bit of that money by selling them on at the end of the year.
5) Eat Healthily
Contrary to popular student belief, you cannot survive only on items from the vending machines and things warmed up in the microwave. Make sure you are feeding your body what it needs to help you excel. 
Student Finance Is Available and Easy to Apply for  
Title IV funding provides financial assistance towards the costs of education for more than 13 million students across the US every year. The U.S. Department of Education awards more than $120 billion a year in grants, work-study funds and loans to cover expenses such as tuition and fees, room and board, books, supplies, and transportation. Applying for grants and loans is simple when you call one of our experienced Financial Aid Officers at (702) 403-1592 today to discuss your options.
How Do I Apply For Student Aid?
First, just complete the Free Application for Federal Student Aid (FAFSA). You can find a copy of FAFSA form, and a guide to completing it, on the Federal Student Aid website. www.FAFSA.ed.gov.  You can also fill the FAFSA out online here.  Please make sure you enter our school code: 038385. This allows your records to be sent directly to our Financial Aid office so that when you visit the campus, our FA officers can discuss your financial aid package with you in person.
Financial Aid At Northwest Career College
Here at Northwest Career College, we have Financial Aid Officers on staff that can help determine the best financing option for you. To best support our students we offer a range of financial aid including the Pell Grant, Subsidized Loans, Unsubsidized Loans, and Parent Plus Loans. Call us today at (702) 403-1592 to speak with one of our experienced Financial Aid Officers who will help find the best financial support options for you.
Written by: 
Dr. Stephanie Kenny,
Chief Financial Officer