Things You Didn't Know About Northwest's Dental Administrative Assistant Program
Dental Administrative Assistant
April 19, 2020
480 views
3 min read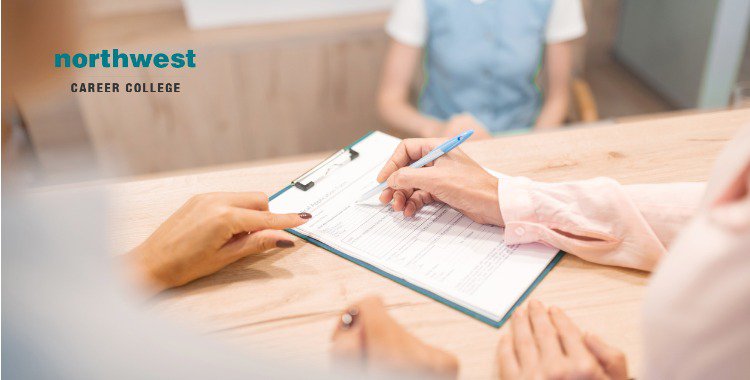 With the demand for qualified dental administrative assistants on the rise and the dentistry field expected to grow by as much as 23% over the next 10 years, there has never been a better time to qualify a dental administrative assistant.
If you are considering joining the dental field as an indispensable part of any dental office, here are five exciting benefits of choosing to train with Northwest Career College.
Know More: Benefits of Attending Dental Administrative Assistant School
Things You Didn't Know About Northwest's Dental Administrative Assistant Program
You Can Learn Online
We understand that not everyone has the ability to attend standard campus-based lessons, but we don't believe that should get in the way of the education you deserve.
As part of our student-centered philosophy, we offer flexible programs including online and on-campus classes and even offer each student their own laptop for them to access our online lessons.
You Can Graduate in as Little as Nine Months
We know you want to get out there and embark on your new career as a dental administrative assistant as fast as possible, which is why, thanks to our flexible schedule that help you live a balanced life in Las Vegas while also advancing your studies, you can graduate from our Dental Administrative Assistant Training Course in as little as nine months.
We Have the Best Facilities Available
In our expansive, nine operatory laboratory you'll be able to experience what it feels like to work in a real dental office as you train in clerical duties like scheduling appointments, handling dental insurance billing and insurance claims, and monitoring inventory.
All Our Instructors Are Experts
When we choose a new instructor to join the Northwest family, we make sure that we choose seasoned healthcare administrators who have a passion for dental administration and relevant experience in the dental field that they can pass on to you.
We Have a 91% Registered Dental Administrative Assistant Examination Pass Rate
While you don't need a license in Nevada to be a dental administrative assistant, getting your license allows you to work in other states and puts you in a good position to advance in your career. This is why we prepare all our students to take their national exams and we are proud of their 91% national board pass rate.
Start Your Dental Administrative Assisting Career With Us
Employment for entry-level employment in the dental field is expected to increase 23% over the next 10 years, faster than average for all occupations, according to the Bureau of Labor Statistics. With this growing demand for DAA's, it is essential that graduates cultivate the skills and traits that will help them stand out in the employment market.
Here at Northwest Career College, our Dental Administrative Assisting Program prepares students to work in any dental office. Our expansive, nine operatory lab provides students with real-life dental office experience. You will be trained to handle clerical duties such as scheduling appointments, handling insurance claims, and monitoring inventory. You will work with documents, forms, and computer systems. No other Dental Administrative Assistant Program in Las Vegas offers this type of advanced training.
Our student-focused approach will help you cultivate the skills you will need to stand out. Our experienced Career Services team will work with you to help you find the best dental administrative assistant employment opportunities in Las Vegas. Call one of our enrollment specialists at (702) 403-1592 to find out more.