5 Simple Tips for Writing a Resume (Even if You Have No Experience)
September 14, 2020
525 views
3 min read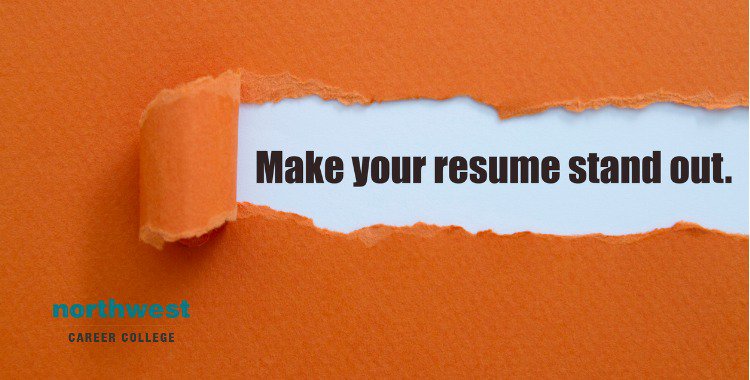 If you've just graduated from one of our career-changing programs and are applying for your first position, you might have run into some issues writing your resume. Traditionally, resumes are written around the experiences you have had in the field you are applying for, which can make things a little difficult if you don't have any experience yet.
To make your life a little easier, here are five tips to help you write out your resume, even if you don't have any experience yet.
Simple Tips for Writing a Resume
1) Put in a Career Objective
The point of a career objective is to draw the attention of whoever is reviewing your resume. Make it short, punchy, aspirational, and make sure it covers your training, personal qualities, and any certifications that make you right for the job.
2) List Your Qualifications
Even if you've already listed your qualifications in your career objective, don't be afraid to restate them, adding extra detail. Make sure to list any professional certifications you've gained while studying as that is the kind of detail people skimming over resumes tend to pick out.
3) Detail Your Education
Even if there aren't any educational requirements listed for the position you are applying for, make sure to list your educational achievements, including your school, the name of the program, and the year you graduated.
4) Work History
Working backward from your current or most recent jobs, list your work experience in detail. Every job has some skill or responsibility that dovetails with another. Look for themes in the job posting you're are replying to and present the skill and experience you gained during your working life as examples of how you suit the position you are applying for.
When it comes to the details, be sure to include all your duties, experiences, abilities, and accomplishments at your previous jobs.
5) Other Skills
In this section, list any other relevant or useful skills you didn't describe elsewhere, such as interpersonal skills,non-professional skills, or fluency in other languages. Don't bother listing your personal hobbies and interests unless they are relevant to the job you are applying for or are an example of a certain skill you are looking to emphasize.
For instance, if you are applying for a job as a team leader, and you run a group or organization in you free time, that is a relevant example of your skills in team leadership. Your love of watching pro-wrestling is less relevant and most employers won't even bother to read it anyway.
Committed To Inspiring Excellence
Here at Northwest Career College, we are committed to providing our students with the best possible facilities to allow them to take advantage of the excellent courses we have on offer.
In addition to our Pearson VUE testing center, we offer morning, afternoon,  night, online, and blended classes to accommodate your Las Vegas work and family schedule.  
And, we have an experienced Career Services team to help you find the best employment opportunity for your new career. Call us today at (702) 403-1592 to find out more about what we can offer you!