5 Medical Administrative Assistant trends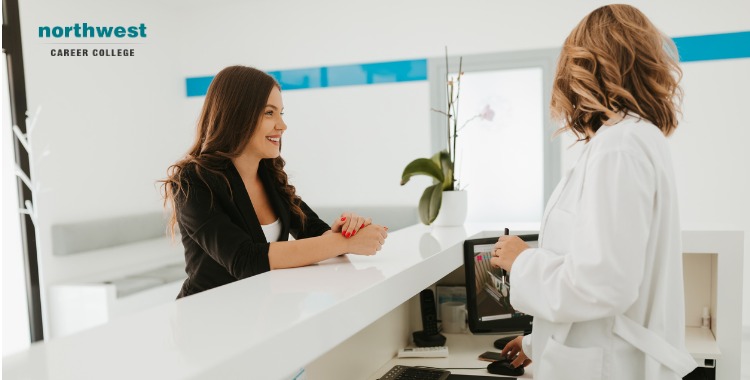 As part of our commitment to our students, we want our graduates to have the best opportunities to obtain the best possible job roles and follow the career of their dreams. 
To help our students succeed in the job market, we analyze the trends showing up in the medical administrative assistant job market so our graduates can apply for positions knowing exactly what employers are looking for.
Employers Value Qualifications Over Experience 
According to the NHA 2020 Industry Outlook, which surveys 171 healthcare employers, the most important factor used to screen potential employees is whether they have a   high school diploma or equivalent and a Medical Administrative Assistant Certification or associate's degree.
Medical administrative assistant certification both helps to put applicants at the top of the list and increase their salaries, as 63% of employers pay employees more when they earn their certification. 
Medical Administrative Assistants Are Taking on More Responsibility
Taking on new roles and new responsibilities is an excellent way to grow your career. Thankfully, around 30% of employers believe medical administrative assistants have more responsibility this year compared to last. This is because employers now rely on their medical admins to help improve the efficiency and efficacy of the practice, which means they are trusting admins to take on more. 
Employers Are Looking for Three Particular Skills
Since medical administrative assistants are often the first people to interact with patients, employers are now looking for applicants with a particular set of soft skills to go along with their formal qualifications. 
Professionalism, dependability, and verbal communication are the top three most sought-after soft skills for the role of medical administrative assistant.
However, Many Medical Administrative Assistants Are Missing Those Skills
Around 40% of employers say newly-certified medical administrative assistants lack communication skills. While this might seem like an issue, it also represents an opportunity for new graduates to stand out from the crowd by improving their communication skills and presenting employers with exactly what they are missing.
Answering Calls and Operating Computer Systems Are Still Important
Medical administrative assistants need to be comfortable on the phone and the computer as answering calls and operating computer systems are the top two tasks connected with the role.
Graduates with strong IT and communication skills are valued consistently higher than those without them and are more likely to get an interview.  
Start Your Career As A Medical Administrative Assistant With Us
Here at Northwest Career College, our student-centered philosophy means that you come first. We offer a flexible schedule so you can care for your family and have a balanced life in Las Vegas while advancing towards your new career. 
We pride ourselves on being the premier Medical Administrative Assistant Schools in Las Vegas and our established, seasoned instructors offer online and on-campus night classes to accommodate your busy work and family schedule. Call us at (702) 403-1592 to speak to one of our admissions assistants about your new medical administrative assisting career.
Written by:
Jenette Ashcraft, N.C.M.A.
Allied Health Department Director
R.M.A. National Education Center