Top 5 Fascinating Reasons To Consider Becoming A Phlebotomist
June 12, 2019
188 views
4 min read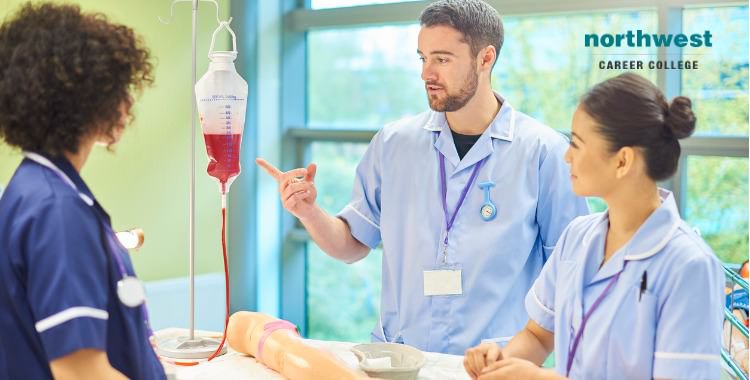 If you ask a group of children what they want to be when they grow up, the chances are that not many of them are going to say "Phlebotomist." There are two reasons for this. Firstly, not many people understand that vital role that phlebotomists play in modern healthcare, with doctors and nurses having far more visible jobs roles. Secondly, it's a difficult word for children to say!
Fast forward a couple of years and more and more people are looking to train as phlebotomists as they look to access a career path that provides interesting, varied work and an opportunity to make a real difference in people's lives.
So if you are looking for a career where you can make a difference every day, here are five fascinating reasons to consider becoming a phlebotomist.
Five Fascinating Reasons To Consider Becoming A Phlebotomist
Job Security
According to the U.S. Bureau of Labor Statistics, the employment of phlebotomists is projected to grow 25 percent from 2014 to 2024, much faster than the average for all occupations. This growing need for phlebotomists means the employment outlook is positive and job security is high.
You Are Not There to Hurt People
A core part of being a phlebotomist is sticking a needle into people, which might be a turn off for those who don't relish the idea of causing others pain. However, while the reality is that any blood draw is going to sting a little, the phlebotomist is actually there to minimize the pain.
As part of your training at Northwest's Phlebotomy school, you will be taught the skills and techniques you need to make the vital act of blood drawing as paintless and stress-free for your patients as possible.
This includes learning which equipment to use, such as using butterfly needles, which are smaller and therefore less painful than regular needles, for blood draws on patients with narrow veins or a serious case of anxiety.
Phlebotomy Is a Key Part of Diagnosis
Blood testing remains a key part of diagnosing serious illnesses. The skills and abilities gained by completing our Phlebotomy Course allows our graduates to assist in the potentially life-saving diagnosis of a range of diseases and conditions, including:
High cholesterol level
Low blood glucose level
Anemia
Secondary infection
Leukemia
Sickle cell anemia
HIV and AIDS
Hepatitis
Prostate cancer
Blood clotting disorders
Thyroid disorder
Reduced Liver function
Blood Draws Save Lives
According to the American Red Cross, "36,000 units of red blood cells are needed every day in the U.S." So the next time you are sitting down to give blood at a blood drive, remember that the person taking your blood is a highly trained professional whose skills and abilities when it comes to conducting blood draws save hundreds of lives every day. They also get to give out cookies, which means they are beloved by all.
There Is a Huge Variety
It might seem like being a phlebotomist involves a pretty steady schedule of removing red stuff from people and, at a basic level that is true. As you progress your career, however, there are many paths you can take as phlebotomist that make it a varied and continually interesting career.
For instance, you might choose to work in the careful and process driven atmosphere of a blood laboratory or trade that in for the constant turn over and vital nature of a busy A&E ward.
It's All About the Patients
Do you enjoy meeting new people? Then phlebotomy is the job for you. You put those honed people skills to use as you meet and speak with a huge variety of people every day. Being personable is just part of the job when it comes to phlebotomy, and is especially handy when it comes to calming down the scare, sick and even the children you have to draw blood from.
At the end of the day, you are a medical professional, you there will be crises that you have to rise to meet. If you enjoy interacting with people and want the opportunity to make a really positive impact on their lives through your actions, then now would be a great time to look into training as a phlebotomist.
Training For Success
At Northwest Career College, we pride ourselves on providing one of the premier Phlebotomy Schools in Las Vegas. Our phlebotomy students have an 89% national exam pass rate and you can graduate in as little as three months. Our established seasoned instructors will take you through every aspect of Phlebotomy and Northwest offers day, afternoon and night classes to accommodate your busy Las Vegas work and family schedule. Call us today at (702) 403-1592 to speak to one of our admissions specialists about your new Phlebotomy career.