5 challenges every Medical Administrative Assistant has to overcome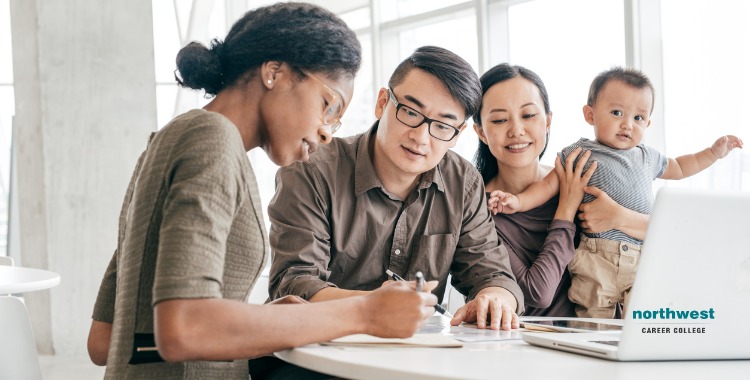 Becoming a medical administrative assistant means taking on a challenging position and some significant responsibilities. Just because the position isn't medical or patient-facing, doesn't mean it isn't one that requires a significant amount of dedication or that it isn't vital to the function of a well-run healthcare facility.
In return for shouldering these responsibilities, medical administrative assistants are rewarded with a well-paid, well-respected position with great job satisfaction. If you feel you have what it takes to overcome the challenges we've listed below, then you might find you're well suited to an exciting career as a medical administrative assistant.
Dealing With Difficult Personalities
Just because it isn't a patient-facing position, doesn't mean that a medical administrative assistant doesn't have to deal with patients, and dealing with patients normally means dealing with scared, confused, and angry people.
If you're the kind of person who has great communication skills and is able to keep please calm and explain complex procedures in simple terms, then you might be well suited to a career as a medical administrative assistant.
Prioritizing a Heavy Workload
As you might expect, running a healthcare facility, even a smaller one, comes with a lot of paperwork. This is what medical administrative assistants are a hugely important part of any healthcare provider as they keep the gears turning behind the scenes, enabling everyone else to do their job.

If you are the kind of person who can bear up under pressure and prioritize a heavy workload to it doesn't overwhelm you, then you are exactly the kind of person who would make a great medical administrative assistant.
Dealing With a Lack of Physical Activity 
As with most clerical roles, working medical administrative assistant is mostly a desk job. While there is nothing wrong with working at a desk, most of us do it, being entirely desk-bound can have a negative effect on your health.
If you're proactive enough to fit in the right kind of exercise to stave off the problems associated with office work, then you should consider becoming a medical administrative assistant.
Being the Go-To Problem Solver
As a medical administrative assistant, you'll soon find that everyone wants you to solve their problems. Everything from fixing the copier to finding lost medical charts will be laid at your feet. 
If you're enough of a team player that you want to say yes and help everyone, but confident enough to say no when helping others to do minor tasks would negatively impact your own responsibilities then you could thrive as a medical administrative assistant.
Start Your Career As A Medical Administrative Assistant With Us
Here at Northwest Career College, our student-centered philosophy means that you come first. We offer a flexible schedule so you can care for your family and have a balanced life in Las Vegas while advancing towards your new career. 
We pride ourselves on being the premier Medical Administrative Assistant Schools in Las Vegas and our established, seasoned instructors offer online and on-campus night classes to accommodate your busy work and family schedule. Call us at (702) 403-1592 to speak to one of our admissions assistants about your new medical administrative assisting career.
Written by:
Jenette Ashcraft, N.C.M.A.
Allied Health Department Director
R.M.A. National Education Center