4 Traits Every Successful Phlebotomist Possesses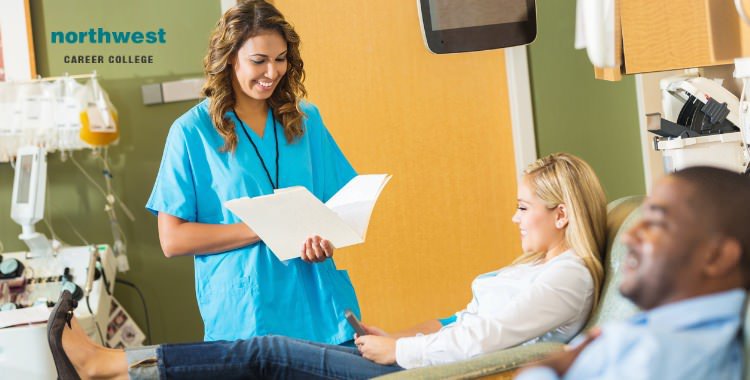 Anyone who has ever had their blood taken will know the difference between a good and a bad phlebotomy technician, and it only rarely has to do with their ability with a butterfly needle. If you are thinking about training as a phlebotomy technician or are training as one and want to improve your interactions with your patients, here are the four traits every successful phlebotomist possesses.
Steady Hands
This might seem obvious, but in any career where you spend most of your time sticking needles into people's arms, having steady hands is a real must. But beyond the actual physical steadiness of your hands, patients will respond well to you having confidence in your own abilities as a phlebotomist. People who are understandably nervous about having their blood taken are less likely to be anxious if it is being taken by someone who seems confident and professional.
Empathy
One in every ten Americans has a severe phobia of needles and one in every three is anxious about having their blood taken. That means that, as a phlebotomist, you are going to be treating a lot of very anxious people. Your empathy for these people is what will set you apart from other phlebotomists, it's important to remember that all of your patients deserve respect, and it is your job to calm them down and set them at ease about the procedure.
Patience
Not every patient is going to be happy with the fact that you are going to try and stick a needle in them, especially those who are very young or very elderly. Not every blood draw is going to simple and easy, and you might need to try and find a vein multiple times.
In those kinds of situations, it is important that you stay calm and keep patient. If they request that someone else perform the procedure, honor their wishes with good grace, losing your temper isn't going to make it any easier for them or you.
Confidence
Confidence in your abilities is one of the most important traits a phlebotomist can have. If you are clearly confident in your abilities, it will help to ally the fears that many people have about having their blood drawn. You also have to learn to projects that confidence by making a bond with your patient and walking them them through the process they are about to undergo in order to impress on them that you know what you are doing.
Join One Of The Premier Phlebotomy Schools in Las Vegas
At Northwest Career College, we pride ourselves on providing one of the premier Phlebotomy Schools in Las Vegas. Our phlebotomy students have an 89% national exam pass rate and you can graduate in as little as three months. Our established seasoned instructors will take you through every aspect of Phlebotomy and Northwest offers day, afternoon and night classes to accommodate your busy Las Vegas work and family schedule. Call us today at (702) 403-1592 to speak to one of our admissions specialists about your new Phlebotomy career.
Written by:
Jenette Ashcraft, N.C.M.A.
Allied Health Department Director
R.M.A. National Education Center