How To Excel At Learning Medical Coding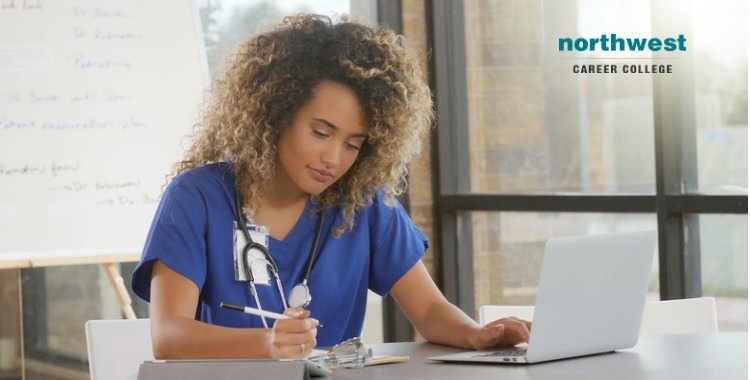 Medical billing and coding is a vital part of our modern healthcare system, converting treatments and services into unique codes are then sent to the health insurance company as part of the billing process. Learning all of the differing and discreet medical codes is very much like learning a new language and can be the hardest part of achieving your medical billing and coding qualification. To help you master this new coding language, we've put together five easy to understand tips to help you excel at learning medical coding.
1. Use alternative resources – Here at Northwest, our comprehensive Medical Billing and Coding Course will teach everything you need to know to start a career in the field, but it is always a good idea to reach outside your course to find resources to help you learn. Flashcards, in depth notes and revision will help you retain what you are learning, while using the internet to source quizzes, revision materials and connect with other medical billing and coding learners can make it significantly easier to master the details of medical coding.
2. Keep current – The medical field is always evolving, so it makes sense that medical coding would evolve with it. To keep pace with this evolution you will have to commit to continued learning, staying up to date with the latest changes in medical coding, both while you are on your course and during your professional career.
3. Make it part of daily life – Medical coding is effectively a new language and the best way to learn a new language is to immerse yourself in it. Make time in your daily routine to practice and revise your medical coding knowledge every day. Repetition builds memory, helping you to keep on top of what you are learning.
4. Stay positive – Medical coding is a difficult subject to master, requiring discipline and hard work. The best way to stay focussed under those conditions is to have a goal in mind and continually remind yourself of it. You might have committed to training for a new career in medical billing and coding in order to increase your earning potential, or to removed those dreary commuting hours by working from home. Whatever your driving reason is, use it to focus your studies and help you stay positive when the work gets hard.
5. Ask for help – If you find yourself stuck, or you are having difficulty understanding a certain part of your course, don't be afraid to ask for assistance. Our experienced medical billing and coding instructors are here to help you get the best out of your course. If you are struggling, or feel like you are slipping behind, then reach out to them and let them help you get back on track.
Graduate In As Little As Nine Months
Taken together, medical coding and billing form a link between patients, healthcare providers, and insurance companies. As a medical biller or coder you'll need to be accurate, detail oriented and well organised as you'll be a vital part of any healthcare provider's staff.
As one of the premier Medical Billing and Coding Schools in Las Vegas, Northwest Career College employs established, seasoned instructors to teach you every aspect of medical billing and coding. Our student-focussed approach puts you first and we offer online and on-campus workshops to accommodate your work and family schedule.
We continue to support our students after they graduate as our experienced Career Services team works with you to help you find the medical billing and coding jobs in Las Vegas. Call us today on (702) 403-1592 to learn more about the exciting opportunities that our Medical Billing and Coding School can offer you!
Written by:
Nancy Ferrante, C.M.B.S.
Medical Billing & Coding Program Chair