3 Signs That Legal Assistant Is the Right Career for You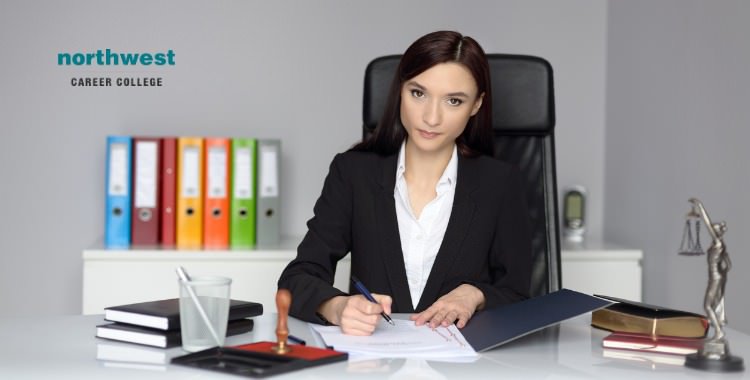 Have you always wanted to work in the field of law but don't have time or money to spend on the years of expensive schooling required to become an attorney?
The good news is that you don't to. You can graduate as a legal assistant from Northwest in as little as 9 months, and our schedule allows you to attend Legal Assistant training, care for family and have a balanced life in Las Vegas while advancing towards your new career.
Changing a career, or beginning a new one, is always a daunting prospect, but if you find you alight with the five following skills, then it's a good sign that legal assistant is the right career for you!
You're Excellent at Communication
Are you the one people turn to when a message has to be gotten across in a clear and tactful manner? Are you the master of all forms of communication, from the well-worded email to the heartfelt face to face conversation?
If this sounds like you, then becoming a legal assistant might be the best step you've ever taken. Legal assistants are a vital cog in the machinery of any law office and act as conduits for information, so you'll be putting your communication skills to good use as an important part of the team.
You're a Tech Whizz
The world of law is a fast-paced one, so sometimes things need to be done, the office tech isn't cooperating and there's no time to wait for the repairman or sit on hold with tech support.
As a legal assistant, you'll need to be able to tackle technology with confidence, troubleshoot common computer problems and feel comfortable when asked to learn new programs or software.
Multitasking Isn't a Problem
Juggling tasks that have a variable timeline but the same level of importance is just part of the day-to-day routine of any legal assistant.
In a busy law office, you'll need to be able to deal with strict deadlines and set duties while still being able to multitask efficiently enough to make room of short notice changes and sudden influxes of work that might be vital to an ongoing case.
Qualifying For Your Future
Gaining a qualification from our Criminal Justice School puts you in an excellent position to access a variety of employment opportunities as you look for one that suits your skills and interests. At Northwest Career College, our Criminal Justice instructors include licensed, practicing attorneys and degree instructors able to teach, not only the law but also to guide our students in the many ways a criminal justice graduate integrates into a Las Vegas legal profession.
As part of our Criminal Justice Program, you'll visit courts, jails, meditation centers and more to experience first-hand the law in action which will make your criminal justice training applicable to the Las Vegas legal system. Northwest offers a flexible blended program with all criminal justice classes Las Vegas law classes taught on campus by an attorney and general education courses offered online. Our experienced instructors are on-campus to review and support your learning experience at all times.
Call us at (702) 403-1592 to speak to one of our enrollment team about joining our Criminal Justice Program today!
Written by:
Lisa Myers, J.D., L.L.M.
Legal Studies Department Director
J.D. L.L.M. Campbell University
B.A. Corllins University