5 Wellness Blogs That Will Help Make You a Healthier Dental Assistant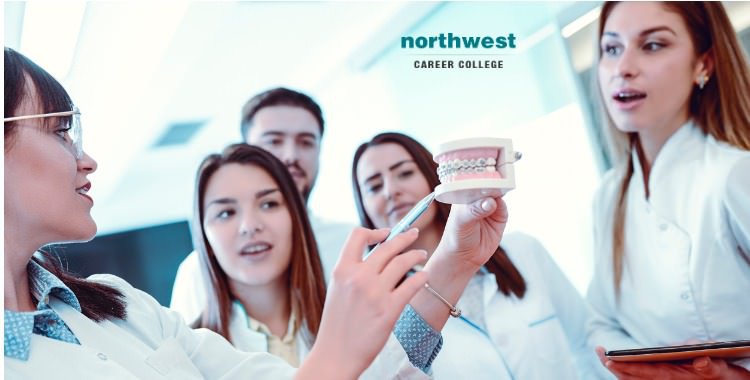 Becoming a dental assistant is all about wanting to help others stay healthy, but what about you? Working in any healthcare field is a demanding and stressful experience with the added complication of potentially exposing you to all the illnesses that your patients might have.
The best way for you to help keep your patients healthy is for you to stay healthy yourself, so, with that in mind, here are five wellness blogs that will help make you a healthier dental assistant.
As a fitness instructor and mom of four, Robin Long's motto is "Grace over guilt." She offers a variety of free Pilates and barre workouts designed to help busy women fit at-home exercise into their regular routine.
The Balanced Life offers far more than workout videos, though. You'll also find a supportive membership community, a blog filled with healthy recipes and intentional living tips and targeted workout series to help you meet your fitness goals.
Not only is this website beautifully designed, but it also features tons of articles and resources on food, yoga and mindful living.
Tune in to Sonima for at-home yoga sessions or read up on clever ways to use your holiday meal leftovers. This is your go-to blog for reducing stress on your mind and body and achieving wellness, as well as physical and mental freedom.
With a host of articles on just about every subject regarding all dimensions of health, Yahoo Health is your go-to blog for a holistic outlook on healthy living.
This website doesn't just stop with eating and fitness tips—they publish articles on relational health, intellectual health and other fascinating topics.
Check out the Life blog by DailyBurn if you want a hearty dose of recipes, articles on gear and gadgets for healthy living and lifestyle tips on everything from sleep to mental health.
Overwhelmed by change? This website is perfect if you're looking to make small, incremental changes to improve your well-being.
Wellness Today is an affiliate of the Institute of Integrative Nutrition, compiling valuable wellness resources for readers.
Check out articles written in-house as well as handpicked, credible articles from across the web. This company is thinking big and works to promote global wellness and a shift in the community through thoughtful dialogue.
Join One Of The Best Dental Assistant Training Schools In Las Vegas
Here at Northwest Career College we firmly believe that learning is a process that continues on the job. Our Dental Assistant Training Course gives you all the key skills and experience you'll need to find the best dental assisting employment opportunity in Las Vegas. Our Dental Assistant School offers morning, afternoon and night classes to accommodate your busy work and family schedule and our established, seasoned instructors have helped our students achieve a 91% national exam pass rate. Call us at (702) 403-1592 to speak to one of our admissions assistants about your new dental assisting career.
Written by:
Cynthia Lofquist, R.D.A.
Dental Assisting Program Chair
Concorde Career Institute