Three Frequently Asked Questions (FAQs) About Online Education
Medical Administrative Assistant
September 10, 2020
542 views
3 min read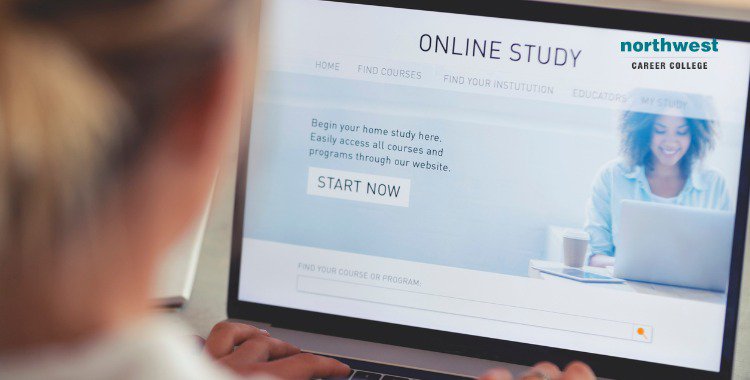 Online career training has become more common than ever before and many hundreds of thousands of people use online learning to qualify for their future career opportunities every year.
However, unlike the traditional education structure we're all familiar with, many people still have some questions about how online education works. To help clear things up, today we'll be answering three of the most frequently asked questions about online education.
3 Frequently Asked Questions About Online Education
Is There a Difference Between Traditional Courses and Courses Designed for Online Study?
Absolutely there is!
Teaching a class online and learning online both have different benefits to traditional classroom learning and have specific challenges that need to be overcome.
The use of online video calling programs as the primary source of interaction between students and teachers is the most obvious difference. Many classes not specifically designed for online formats struggle to create a strong user experience, the feeling of learning online is very different from that of being in a traditional classroom.
Here at Northwest, our online programs are specifically created for online learning, taking advantage of the latest in video calling technologies and designed to overcome the hurdles online education can present for both student and teacher.
We also offer a flexible online/classroom program for those students who would prefer some face time with their teachers, but whose busy schedules preclude constant in-person attendance.
Do Online Schools Provide Student Support?
Yes we do!
Sufficient support from your school and make the difference between a fantastic and engaging online course and one that fails to really draw you into the subject.
As part of our student-focussed attitude towards learning, Northwest provides its students with continuous support during your time studying here and, when you graduate, the support doesn't stop there, as our dedicated Career Services team works with you to help you find the best employment opportunity utilizing your newly acquired skills.
What If I Don't Have a Laptop
Here at Northwest, we work as hard as possible to remove the hurdles between you and the education and career you want. Which is why we provide all of our online students with a laptop, so that they can study online, and all of the software you need to take part in your lessons.
As long as you have an internet connection and a willingness to study for your future, you can work towards your new career by studying NCC!
Start Your Career As A Medical Administrative Assistant With Us
Here at Northwest Career College, our student-centered philosophy means that you come first. We offer a flexible schedule so you can care for your family and have a balanced life in Las Vegas while advancing towards your new career.
We pride ourselves on being the premier Medical Administrative Assistant Schools in Las Vegas and our established, seasoned instructors offer online and on-campus night classes to accommodate your busy work and family schedule. Call us at (702) 403-1592 to speak to one of our admissions assistants about your new medical administrative assisting career.