Are Paralegals The answer?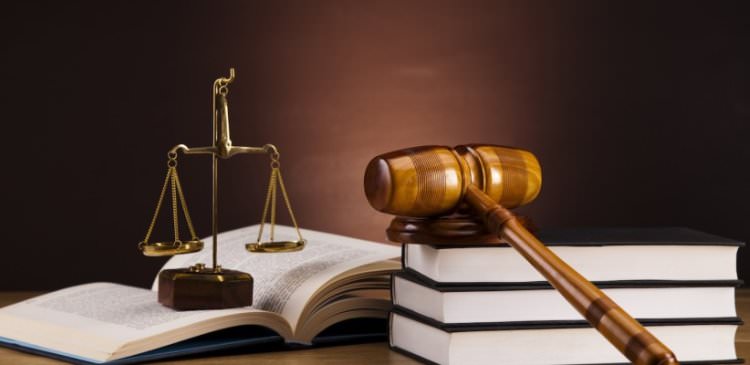 Changing times: Are paralegals the answer? As members of the legal profession we have been very careful about who gets to practice law – licensed attorneys and only licensed attorneys. Attorneys are licensed by the state, and the way in which attorneys obtain their license and maintain their license is carefully prescribed by state regulations. Additionally, every state has a statute prohibiting the "unauthorized practice of law." We discuss UPL extensively in each of our courses with our Paralegal students to ensure their understanding of what is appropriate and expected as a Paralegal.
The "practice of law," under the ethics code (also outlined by the state), includes entering into a retainer agreement with a client, signing legal documents, representing someone in court and providing legal advice or exercising legal judgment. In general, professions are carefully regulated in order to protect the public and to clearly communicate with the public who is qualified to do what. Of course, regulations safeguarding the exclusive role of lawyers also protect the profession and the primary role of lawyers.
However, this has changed. Attorneys first allowed others into their circle in the 1960s when the demand for legal services increased because of the growing awareness of legal remedies and the need for cost-effective legal services. This time period marks the dawn of the "legal secretary" or "legal assistant" as someone who would help, but not compete with, a lawyer; the person in this "helper" role did not practice law independently and worked under the supervision of a lawyer, thus protecting the lawyer's domain on legal practice. The federal government also instituted the Legal Services Corp., which fielded neighborhood offices in every state in order to meet the legal needs of the poor.
Now we see paralegals everywhere. The paralegal profession has grown and become increasingly professionalized, and there are Associate's and Bachelor's programs in Paralegal or Legal Studies in every state, and many online paralegal programs. Here at Northwest Career College's Paralegal Studies Program, we offer an Associate Degree in Paralegal Studies upon completion of our 18-month program.
A paralegal does not compete with an attorney but, rather, assists the attorney so that the legal services are more efficient and cost-effective. Indeed, the ABA published material about how paralegals can help a law practice; attorneys can usually bill out for paralegal time as long as the work is substantive (drafting, reviewing or researching) in addition to their own, which means that more legal services can be provided for less money. While paralegals may not practice law and must work under the direct supervision of a licensed, practicing attorney, they are a definite asset to the attorney and law firm.
Now, more than 50 years after the advent of paralegals, the legal profession is changing again. In order to address the unmet legal needs of the poor and middle class, the state of Washington created a new legal professional: the Limited License Legal Technician. The Washington Supreme Court adopted a new rule in 2012 allowing this type of practitioner and then appointed a board to develop a licensure system with the help of the Washington State Bar Association.
There are now 12 legal technicians in the state. The license they have is "limited" to the area of family law and, unlike paralegals, they can provide legal advice and draft and sign legal documents in the area of their "limited license." The WSBA website states that the areas of practice will likely expand to include elder law, landlord and tenant disputes, and immigration.
Legal technicians are therefore much different from paralegals in what they can do, although they are required to obtain paralegal education. In order to obtain their Limited License, technicians must not only complete educational requirements  including completing core courses at an ABA-approved paralegal studies program and law school courses in family law. But must also practice as a supervised paralegal doing substantive legal work for 3,000 hours.
This is much different from a paralegal, who is not licensed by the state (although a paralegal can choose to take a "certification" exam from the National Association of Legal Assistants or National Federation of Paralegal Organizations).
It is not surprising that a new class of legal practitioners would cause concern among lawyers. Isn't there enough competition for clients, and aren't there already too many lawyers? Additionally, given how the ABA has safeguarded the traditional attorney role, many lawyers were surprised when the ABA passed Resolution 105 in February that outlines model regulations for state courts to use when developing a framework for "non-traditional legal service providers."
Such a resolution, in the wake of Washington's Limited Legal License Technicians, seems to expect that more states will follow Washington's lead. Indeed, the NYS Bar Association president spoke against the resolution, stating his disagreement with allowing unsupervised non-lawyers to provide legal services.
Why, you might ask, is Washington taking such a dramatic step? It turns out it's for a very good reason. The LLLT was created to respond to Washington's 2003 Civil Legal Needs Study, which stated that 80 percent of people in Washington with low or moderate incomes had a legal need and went without help because they couldn't afford legal services.
The chair of that state's licensure board has argued that "we, as lawyers, have failed in our provision of legal services to the poor …"; he also argues that LLLTs will open opportunities for lawyers, collaborate with lawyers and bring them more clients. Along those same lines, our NYSBA president pledged to study and increase efforts to meet the needs of the poor.
In fact, New York has already changed the legal landscape in order to better serve the poor, albeit less dramatically, with its 2014 pilot program of Court Navigators. According to the New York Courts website, Court Navigators are non-lawyers (usually college or law students) who provide free assistance in housing cases in Brooklyn and consumer debt cases in the Bronx and Brooklyn. They are "specially trained and supervised non-lawyers" who "provide general information, written materials and one-on-one assistance to eligible people who do not have an attorney. They can accompany the person into court and can respond to factual questions asked by the judge. They are volunteers who commit to at least 30 hours of work as a Navigator." As volunteers, of course, they pose no threat to lawyers; unlike LLLT's, their job does not expressly include the practice of law.
The alarming findings that preceded the Court Navigators can be found in the first report of New York's Task Force to Expand Civil Legal Services. Like so many other states, New York's poor have legal needs that do not get met. Specifically, the report stated that there is a "growing crisis" and that "2.3 million New Yorkers try to navigate the State's complex civil justice system without a lawyer."
So on one hand, as society's gatekeepers of justice, the legal profession has been responding to the growing need to serve the poor and middle class in an entirely appropriate way. We have studied it, come up with reports and task forces and initiated reforms to fix the problem. Arguably, our solution has been too slow to come, is evident in only two states and still falls short of closing the justice gap.
What is the appropriate answer? States have already moved to encourage pro bono representation among attorneys, and New York even requires law students to put in 40 hours of pro bono service prior to graduation. Legal Services Corp. is still trying to get its federal funding back up to pre-2007 recession levels, a difficult task.
Certainly in New York we can do more. If the state Bar and most lawyers don't want to go the "technician" route, why not examine the role of paralegals and whether it makes sense for firms, not-for-profits and government agencies to hire additional paralegals to close the justice gap?
Few attorneys are aware of the rigor of paralegal studies education, especially at an ABA-approved school. And hiring paralegals would mean that the paralegals could specialize in the critical subject areas and there would still be attorney supervision. An imperfect idea, perhaps, but something. And we must do something.
Regardless of these new classifications of legal professionals; i.e., Limited License Legal Technicians or Court Navigators, completing a program in Paralegal Studies is an incredible and important stepping stone for a students career and continued education in the field of law.
We believe our program here at Northwest Career College offers the best in legal education, research, writing and communication skills for each students utmost success as they transition into their prospective positions in the legal community. Upon completion of their course studies, students then venture on to their 300-hour externship with a law firm or governmental agency so they may improve their skills and gain experience on actual cases, under the direct supervision of an attorney. Upon completion of both the course work and externship, students then earn an Associate Degree in Paralegal Studies. "Are Paralegals the answer", yes, they are. The advantages of becoming a Paralegal are endless, it is truly the commencement to a students career in law, and it begins right here at Northwest Career College in our Paralegal Studies Associate Degree Program.