Table Manners: Northwest Career College's Professionalism for Massage Therapists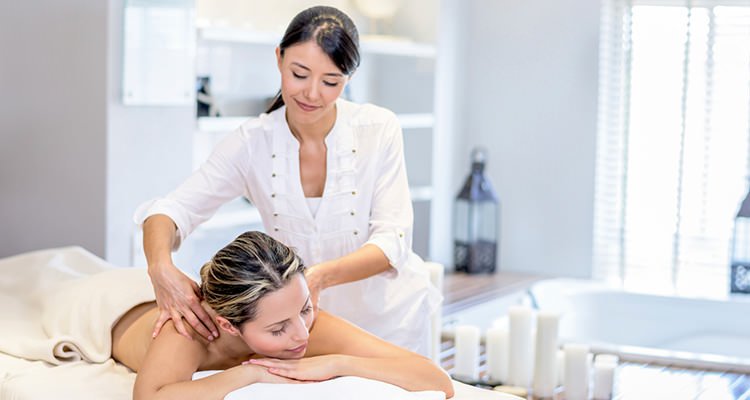 An old saying goes, "You never get a second chance to make a good first impression," is quite true in the professional world, and in every day human to human encounters. We form opinions about people within seconds of meeting or speaking with them. A good first impression is essential because a bad first impression is difficult to overcome.
The image you present to your customers has everything to do with your level of success in your business. Portraying your professional image goes beyond a clean and neat uniform and short fingernails. There are several elements that are key to the image we present.
Create a welcoming environment. Who welcomes your client when they walk in your business? Is it you, the massage therapist, or is it well trained front desk staff? What is the atmosphere like? Is it clean and clutter free? Inviting and soothing? A good initial impression begins with a warm, welcoming atmosphere.
Make a Good First Impression. The way you greet your customers will set the tone for their entire experience. Make eye contact and smile. A firm handshake shows your willingness to connect with this person, and the firmness should be consistent for both men and women alike. Speak clearly with good inflection, and use reflexive listening to covey that you understand and that your client feels that you have listened attentively to what they have shared with you.
Polish your appearance. You should always have a clean and wrinkle free uniform or professional dress. Keep finger nails short and clean. Don't wear heavy perfume or cologne, as it might trigger allergies in your clients. Hair should be neat and long hair pulled back off the face and neck.
The reality is that a large percentage of customers who have an unpleasant experience at a business will not support that business again, and an unhappy client will tell their story to at least nine or more people. Upgrading your professional image will create a positive lasting impression.  At Northwest Career College Massage Therapy School in Las Vegas, our professional expectations are high but they will afford you the opportunity to make a terrific first impression every time you interact with a client…old or new!  Make their experience a great one!