What Does A Dental Assistant Do in School?
May 16, 2016
634 views
2 min read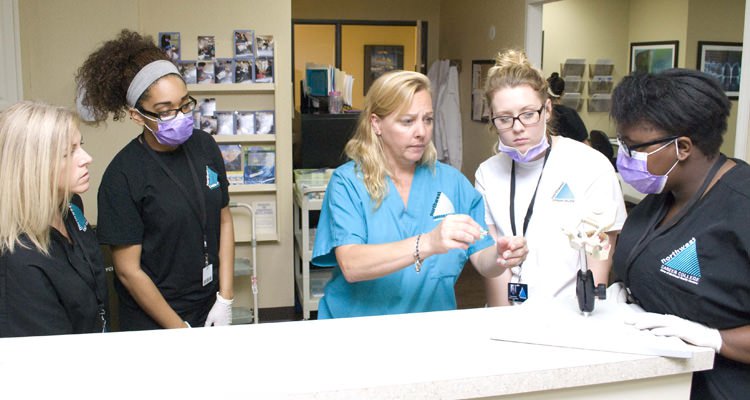 A quality dental assistant training program such as the one offered at Northwest Career College builds the foundation for dental assistants to perform a variety of patient care, office, and laboratory duties.
Dental Assistants can also work chair-side as dentists examine and treat patients. The dental assistant's job is to make patients as comfortable as possible in the dental chair, prepare them for treatment, and obtain their dental records.
Additionally, certified dental assistants hand instruments and materials to dentists and keep patients' mouths dry and clear by using suction or other devices
Dental Assistants also sterilize and disinfect instruments and equipment, prepare trays of instruments for dental procedures, and instruct patients on postoperative and general oral health care. At Northwest Career College, students will receive dental x-ray training at the Las Vegas campus. Dental Assisting is fast paced, and a great career for anyone who loves to work with their hands or talk to people!
The Dental Assisting classes that students at Northwest Career College are expected to learn include training with various instruments procedures and starting with their first dental assistant courses, they get to practice chairside assisting with a licensed dentist within the first three months of starting their program. By the time they start their externship, Northwest Career College students are ready to help their offices and doctors operate efficiently while giving their patients a wonderful dental experience.