Should I become a Medical Administrative Assistant?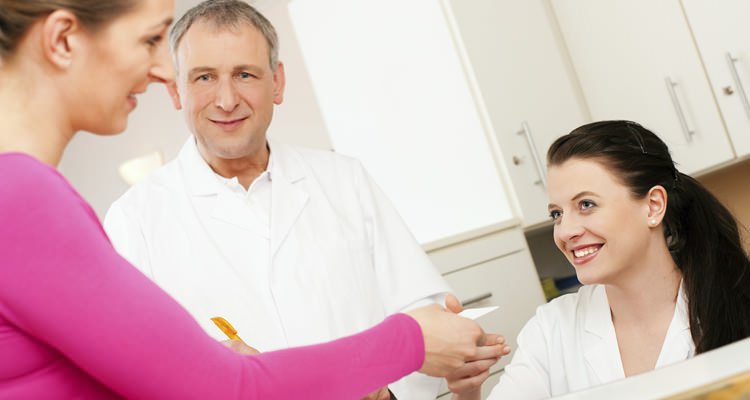 Medical Administrative Assistants manage the daily ebb and flow of patients through a doctor's office. Whether they greet you upon arrival or work behind the scenes – ensuring shot records are in order, scanning insurance cards and collecting co-payments – these professionals manage a fast-paced and often hectic environment. Medical Administrative Assistants may also assist with medical reports, take medical histories, arrange hospitalization and order surgical or medical supplies – in addition to answering phones and directing patients. Medical Administrative Assistants may work at outpatient care centers, in physicians' offices and hospitals or in the offices of other health practitioners, such as chiropractors and optometrists.
The rapid growth of the health care industry and an expected increase in demand for medical services by aging baby boomers will bolster job prospects for medical secretaries in the coming years. The Bureau of Labor Statistics predicts employment growth for medical secretaries of about 21 percent between 2014 and 2024. Job prospects are particularly good for those looking to work in physicians' offices and surgical hospitals.
Medical Administrative Assistants rank #7 in Best Health Care Support Jobs. Jobs are ranked according to their ability to offer an elusive mix of factors. Read more about how we rank the best jobs.
Salary
According to the BLS, medical secretaries and medical administrative assistants earned a median salary of $32,240 in 2014. The best-paid earned about $47,300, while the lowest-paid earned $22,270.
Training
Northwest Career College's Medical Administrative Assistant program prepares you for a more comprehensive career in health care. People interested in these positions should enhance their knowledge of medical terminology and increase their skill set at an accredited school like Northwest Career College.
Job Satisfaction
Average Americans work well into their 60s, so workers might as well have a job that's enjoyable and a career that's fulfilling. A job with a low stress level, good work-life balance and solid prospects to improve, get promoted and earn a higher salary would make many employees happy.
In conjunction with US World and News Report 2016