Men in The Paralegal Field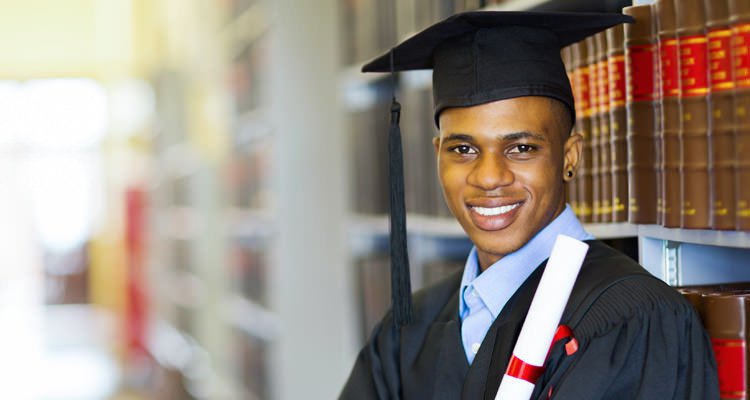 Picture someone assisting a lawyer in performing research, interviewing clients, preparing documents, or conducting a corporate meeting. If the assistant you picture is a woman, that image matches the typical workplace reality. But growing numbers of men are changing this stereotype about paralegals.
"There are more males entering the field now," says John Shupper, chair and director of the Legal Studies department at South University — Columbia. "I'm seeing more men in my classes recently." Shupper, who has taught prospective paralegals for years, points to former student Edgar Smith, Jr. as an exemplar.
"There are more men coming in," affirms Smith, who notes the contrast between now and when he started his first paralegal job. "I was the only male paralegal in that office."
Around the time Smith completed his paralegal education in 2004, 86% of paralegals were women, according to U.S. Bureau of Labor Statistics (BLS). Despite being a man in a traditionally female-dominated field, however, Smith immediately found opportunities opening up.
"My paralegal training, I credit that with getting me in the door," says Smith, currently district office security manager for the U.S. Attorney's Office in the District of South Carolina. "It also allows me to move around within the Department of Justice, so that now I can explore more avenues and more opportunities." Obtaining a degree in Paralegal Studies also aids in those opportunities in the legal field. At Northwest Career College, we offer hands-on experience, a 300-hour externship, and an Associate Degree in Paralegal Studies upon completion of our 18-month program.
Programs in paralegal studies are drawing a broader range of applicants these days. Shupper points out that typical enrollees previously were women changing careers; now, men and women alike are in the mix, including those at younger ages. These are people eager to do many of the same things lawyers do, except for a handful of specific duties such as setting legal fees, giving legal advice, and representing clients in court.
Why more men now? The dismal economy surely is one cause. The career path is becoming attractive "particularly in areas where industries have been hard hit and it makes sense for people to retrain and find new professions," notes Shupper. "It's an opportunity to get involved in an area where there's a future. The skills you need to be a paralegal these days are skills that would translate well whether you're working in a law office or a bank or an insurance company."
The economy is also a factor from the employer's perspective. Many firms are streamlining functions by having paralegals do work previously done by lawyers, says Smith. He likens the trend to developments in healthcare and education, where paraprofessionals increasingly have taken on more significant roles.
"When they can't afford to hire an associate attorney for $100,000, they can sure hire two paralegals who can do the work of an associate for maybe $60,000. So, from a law firm's perspective, it's more economical," he observes. The wages of paralegals and legal assistants vary widely, depending on their education, experience, employer, and other factors, according to BLS. In 2008, annual wages for paralegals ranged from under $30,000 to over $70,000.
Certainly, the bright outlook for employment in the field is one explanation for the rising tide of male paralegals. The number of paralegals and legal assistants nationwide is expected to grow by 28% — from 263,800 to 337,900 — between 2008 and 2018, according to the BLS Occupational Handbook, 2010-11 Edition.
Of course, those who want these jobs, male or female, will always need to demonstrate their qualifications. "Despite projected much faster than average employment growth, competition for jobs is expected to continue as many people seek to go into this profession," says the BLS study. "Experienced, formally trained paralegals should have the best employment opportunities."
"The profession is becoming more well known," points out Shupper, an attorney who has worked with paralegals since 1984 and worked as a paralegal after law school before taking the bar exam. "It seems to be getting to be known as a good career opportunity. It might have something to do with television. You see more and more shows about the law, and so paralegals are becoming more and more noticeable in the media."
"That's one reason there's more men in the field," agrees Smith. "It is a more respected profession now, more recognized. You could actually speak that phrase, 'I'm a paralegal,' and 15 years ago, people would say, 'What? What does that mean?' Or they'd think of it as a glorified legal secretary. But now they're offering two and four-year degrees for paralegals." Here at Northwest Career College prospective paralegal students may earn an Associate Degree in Paralegal Studies, not just a certificate in this profession, all within 18-months.
Some men want a career in law but not necessarily all the responsibilities of being an attorney, says Smith. Alternately, many men see becoming a paralegal as a way of exploring the possibility of becoming a lawyer, Shupper says.
What is the workplace like for a man entering the field today? "Men and women work pretty well together," says Smith. "I've seen women promoted over me, and I've been promoted over women," he adds. "I haven't experienced any discrimination in the field." In fact, Smith says, law firms and other employers might want to hire males to balance out their paralegal staffs specifically to boost customer service in that way.
Ultimately, though, Shupper doesn't care whether enrollees in South's associate and bachelor's programs are women or men. "As a paralegal instructor and one who's trying to promote the profession, I embrace anyone who has an interest in it," he says. "I'm looking for serious-minded students who are committed to success." At Northwest Career College, we embrace all interested individuals and encourage diversity within all of our programs and our legal community. We believe our College and specifically our Paralegal Studies Program is dedicated to ensuring the success of each of our students.
Sources: http://source.southuniversity.edu/paralegal-field-not-just-for-women-23807.aspx