Writing Your Own Mock Exam
February 8, 2019
399 views
4 min read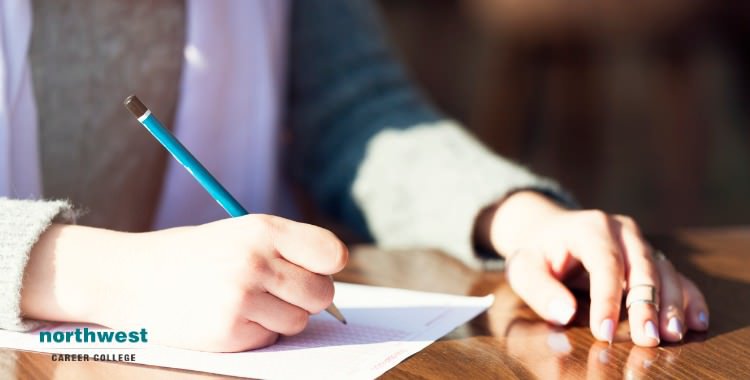 Creating your own mock exam can give you a good idea of what it will be like on the day of the actual exam and how much you can expect to write in a specific time frame. It can help to develop your exam-essay writing skills by taking on past exam questions and writing out the complete answers within a set time.
Creating Your Mock Exam
Most courses will allows you access to previous exam papers that you can base your mock exam on. Try approaching your instructor and explaining to him or her that you want to write your own practice tests. Ask them if they can provide you with any past paper or tell you what format the questions will take so you can make the most of your study time.
If you can't access past paper, you can construct a mock exam based on your lessons. When you're taking notes during class, write a Q in the margin beside any question or material that you think would make a good test question. If you taking digital notes, try assigning a particular highlighter color to the text, or marking it with a particular word that you can then search the document for later.
Below are a few additional tips for helping you create your mock exam:
Ask at the beginning of the course when tests will be given and in what format
Write your practice tests in the format your teacher will use (essay, multiple choice, etc.)
Ask the librarian if there is a collection of old exams you can study
Find out if there is a student manual that accompanies your textbook
Ask former students about the kind of tests your teacher gives
Ask your teacher for suggestions for test prep
Ask a friend, family member, or fellow student to quiz you
Mock Exam Formats
When creating your mock exam, it is best to familiarize yourself with the different kinds of test question formats that are commonly used:
Multiple Choice: You are given three or more choices and must select the correct answer. Sometimes, "all of the above" is a choice.
True or False: These are usually used when you are being required to memorize facts. They are often tricky. Read them carefully.
Fill-in-the-Blank: These are similar to multiple choice except that you must know the answer without being given choices.
Essay or Open-Ended: These questions test your comprehension of a subject. You'll be given a question that you must answer at length, giving specific examples, or you may be given a statement to agree or disagree with. These may sound challenging to you, but if you know your stuff, this type of test question also allows you to shine. Be ready and make the most of the opportunity.
Taking Your Mock Exam
The best way to take your mock exam is to work under actual exam conditions. Find somewhere quiet where you won't be disturbed, pack away your textbooks, module materials, or notes, and try to complete the test using the time allowed. If you can't do this at home use the quiet area of your campus, such as the library or quiet study area.
Approach your mock exam in exactly the same way as you would a real one:

Read everything through carefully before you start
Choose, plan and write your answers, re-reading the question from time to time as you go
Check that you've followed the instructions
Check your work before the end.
You may be able to find someone to read your answers and check that your writing is legible and your work makes good sense. However, don't ask for criticism of the content from anyone who has not taught or studied the module.
Investing In Your Future
Here at Northwest Career College, we are committed to providing our students with the best possible facilities to allow them to take advantage of the excellent courses we have to offer. In addition to our Pearson VUE testing center, we also offer morning, afternoon, night, online and blended classes to accommodate your Las Vegas work and family schedule. Our experienced Career Services team to help you find the best employment opportunity for your new career. Call us today on (702) 403-1592 to find out more about what we can offer you!