4 Great Reasons To Choose Massage Therapy As A Career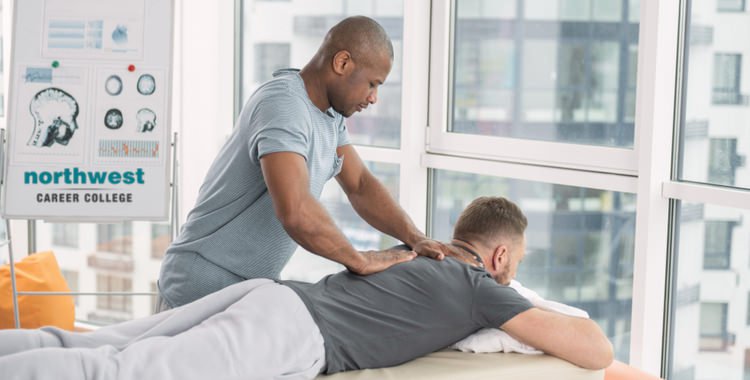 Choosing a career is one of the most important decisions you can make in your life. The job you choose will take up around 40 hours of your week, every week, for most of your life, so finding the right job is hugely important. There's nothing worse than hating a job you'll be spending most of your time doing.
Many people are now finding that massage therapy is an excellent career choice, providing great job satisfaction, great earning potential and a fantastic fit for their other lifestyle commitments.
Massage therapy is also a growing sector, with employment for massage therapists expected to increase 22% by 2024, much faster than 7% average for all occupations according to research by the Bureau of Labor Statistics. If you want to be part of a profession that both exciting and in-demand, here are 4 great reasons you should choose massage therapy as a career.
You Get To Help Others
Massage therapy is all about helping other people feel good. Whether it's sports massage to help with injuries, deep tissue massage to help with conditions like arthritis or just a nice relaxing massage to help deal with stress, being a massage therapist means you can make a real difference in people's lives.
Knowing that your job makes other people's lives better is immensely rewarding and leads to great job satisfaction, so if you are the kind of person that thrives on helping others and you want to spend your time helping people relax, then now is the time to qualify as a massage therapist.
You Have A Flexible Career
One of the best things about qualifying as a massage therapist is how reliable your daily working routine can be. If you are sick of the 9-5, then massage therapy may well be the right career choice for you.
Massage therapists have a wide range of options when it comes to places where they can find employment. Many massage therapists work freelance or for themselves, setting their own working hours and fitting their career around their personal lives in a way that just isn't possible with other careers.
You'll Have A Great Working Environment
Most people associate their working environment with pressure and stress. As a massage therapist, one of your primary concerns is making your working environment into an atmosphere where people can relax and release tension.
Qualified massage therapists spend every day working in an environment specifically designed to reduce stress, so if you are sick of the pressure of your current career, or if you just want to work in a more laid-back atmosphere, then now is the time to enroll in our massage therapy school.
You'll Be In Demand
The need for qualified massage therapists is rising as more and more people become aware of the benefits of massage for treating medical and psychological conditions. The U.S Bureau of Labor Statistics predicts that an additional 134,800 massage therapist positions will open up over the next decade, giving newly graduated massage therapists job security and a great range of employment options.
Join One Of The Best Massage Therapy Schools In Las Vegas Today!
At Northwest Career College, we operate one of the best Massage Therapy Schools in Las Vegas and our Massage Therapy Course will teach you the skills you'll need to apply the benefits of sports massage. The benefits of massage therapy are widely recognized with employment for massage therapists expected to increase by 22% between 2014-2024, with an average massage therapist earning $39,360 a year. Additionally, many massage therapists maintain active, private practices, increasing both their flexibility and earnings.
Our massage student clinic is open seven days a week, for both your and your clients' convenience, and we offer day and night classes to accommodate your work and family schedules. Our instructors are experienced professionals who will prepare you to sit for either the NCBTMB (National Certification Board of Therapeutic Massage) or the MBLEX (Federation of State Massage Therapy Boards) exams and we are proud of our 100% board pass rate. Call us at (702) 403-1592 to speak to one of our enrollment specialists today!
Written by:
Barbara Alcaraz, M.A., B.A., L.M.T.
Massage Therapy Program Chair
M. A. Organizational Management, University of Phoenix
B.A. University of Minnesota, American Studies
L.M.T. Northwest Health Careers