Why Medical Billing and Coding is a Great Job for New Parents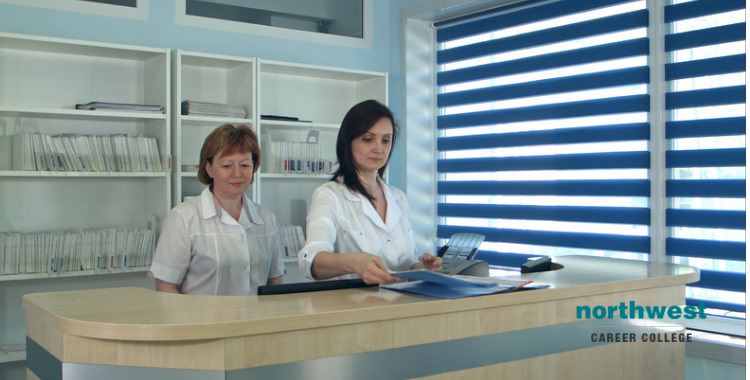 Data from the Federal Bureau of Labor Statistics has shown that there is an increasing demand for medical biller and coder to handle the medical data being generated by the expanding healthcare industry. Working on a freelance basis allows medical billers and coders to take advantage of this demand with the added benefits of assured job security and enormous opportunities for all those who have the right training.
The flexibility of working as a freelance medical biller and coder makes it an ideal career path for those with a young family to support. Allowing you to give your newest addition the attention they deserve without sacrificing your work life.
In this article, we will be looking at why medical billing and coding is an excellent job for new parents.
An In-Demand Position
As America's aging baby boomer population continues to put pressure on the healthcare sector, many medical offices and hospitals deal with the high rate of insurance claims that get denied because of simple coding errors. Instead of hiring additional costs, many healthcare providers are looking to recruit a specialist on an "as needed" basis who has the right qualifications and excellent attention to detail. Once you have successfully completed the training at a medical billing and coding school, like the one here at Northwest, and understand the codes, you will be going into the job market with an in-demand skill set.
Work from Home
For any new parent, the idea of working from home is just like a dream come true. Not only will you be able to work from the comfort of your own home and in familiar surroundings, but commuting to and from work will no longer cut chunks out of your family life. The flexibility to decide your own working hours is ideal for those families who have to devote a lot of time to a new infant.
Flexible Hours
Medical coders generally have to work for around 40 hours a week. Depending on the work environment and demand, you can work whatever hours suit you best and can efficiently manage your schedule according to you and your families' needs.
A Role With Real Job Satisfaction
Regardless of what position you actually occupy, working in the healthcare field is about helping others. As a medical biller and coder, your efforts will ensure patients get their insurance claims processed promptly and correctly, addressing one of the primary stress factors when it comes to healthcare.
A New Challenge Every Day
Stagnation in a career can often lead to boredom and low long-term job satisfaction. Medical billing and coding is a continually evolving field that will keep you active and occupied. As regulations and coding requirements change, you will need to keep up to date with them. So if you relish a challenge and are looking for a position where every day is something different, the call us today to start your new career in medical billing and coding.
Start Working Asap
To get started as a medical coding and billing professionals, you just have to complete a certification course at a reputable college like Northwest. Graduate in as little as nine months Northwest's schedule allows you to attend Medical Billing and Coding Training, care for family and have a balanced life in Las Vegas while advancing towards your new career.
Wages and Earnings
On average, a medical billing and coding graduate earns $38,040 a year, with more than half of all working medical billers and coders earning far more according to the United States Department of Labor.
A Vital Part Of The Healthcare Cycle
Taken together, medical coding and billing form a link between patients, healthcare providers, and insurance companies. As a medical biller or coder, you'll need to be accurate, detail oriented and well organized as you'll be a vital part of any healthcare provider's staff.
As one of the premier Medical Billing and Coding Schools in Las Vegas, Northwest Career College employs established, seasoned instructors to teach you every aspect of medical billing and coding. Our student-focused approach puts you first and we offer online and on-campus workshops to accommodate your work and family schedule.
We continue to support our students after they graduate as our experienced Career Services team works with you to help you find the medical billing and coding jobs in Las Vegas. Call us today on (702) 403-1592 to learn more about the exciting opportunities that our Medical Billing and Coding School can offer you!
Written by:
Nancy Ferrante, C.M.B.S.
Medical Billing & Coding Program Chair