Why a Massage Therapy qualification could be your ticket to business success
October 6, 2022
589 views
5 min read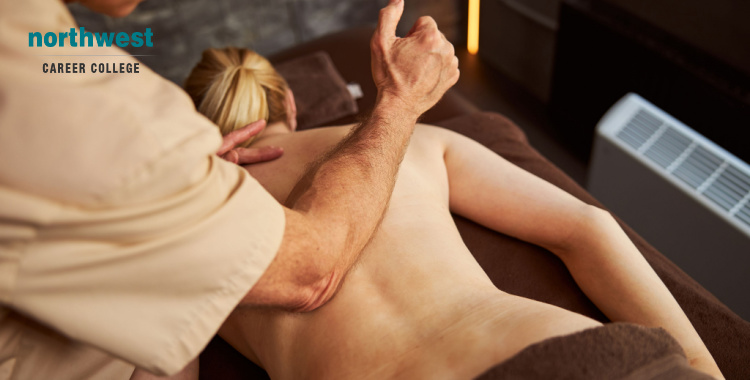 If you're looking for a new and exciting career, look no further than massage therapy. This field is growing rapidly, and there is a great demand for qualified professionals.
If you're thinking of starting your own business, a qualification from NCC (Northwest Career College) could be the perfect way to get started. We offer an excellent program that will teach you everything you need to know about this fascinating industry.
Why massage therapy?
There are many reasons why massage therapy is a great career choice. Here are just a few:
Massage therapists can work independently or as part of a team in a variety of settings.
The job outlook for massage therapists is very positive, with an expected growth of 22% by 2026.
Massage therapy is a rapidly growing industry, with new opportunities appearing all the time.
As a massage therapist, you can have a flexible work schedule that allows you to work around your other commitments.
As you can see, there are many good reasons to consider a career in massage therapy. And if you're looking for a reputable and well-established college to get your qualification, then look no further than NCC!
How does a massage therapy qualification become a business?
If you're looking to own your own business, then a massage therapy qualification is an excellent foundation.
With your own business, you'll be able to set your own hours, choose your own clients, and work as much or as little as you want. What's more, with a growing industry like massage therapy, there's plenty of room for new businesses to succeed.
Freelance work is also a great option for massage therapists with their own businesses. This allows you to work from home, or go mobile and work from different locations. It's a flexible way to earn an income while still having the freedom to choose your own hours and clients.
Of course, starting your own business isn't without its challenges. But with the right qualifications, you can set yourself up for success.
Why choose NCC?
NCC offers a comprehensive massage therapy program that will give you the skills and knowledge you need to start your own business. Our experienced instructors will guide you through everything from anatomy and physiology to massage techniques and business management.
We also offer plenty of opportunities for hands-on learning, so you can get started building your client base even before you graduate.
If you're looking for a flexible, rewarding career that will give you the freedom to be your own boss, massage therapy could be the perfect choice for you. Contact us today to find out more about our program and how we can help you get started on your journey to business success.
Tips for setting up your massage therapy business
Once you have your qualification from NCC, you'll be well on your way to setting up your own successful massage therapy business. Here are a few tips to get you started:
Start by building a strong client base. This can be done by offering free or discounted treatments to family and friends, or by marketing your services through word-of-mouth and social media.
Make sure you have a comfortable, professional space to work from. This could be a room in your house or an office in a shared space.
Invest in good-quality massage equipment and supplies, such as massage tables, oils, and towels.
Create a unique selling point for your business. This could be anything from focusing on a specific type of massage (such as sport or pregnancy massage) to offering longer appointment times than your competitors.
With these tips in mind, you'll be well on your way to setting up a successful massage therapy business of your own. So what are you waiting for? Contact NCC today and take the first step towards achieving your business dreams!

Join one of the best Massage Therapy Schools in Las Vegas today!
At Northwest Career College, we operate one of the best Massage Therapy Schools in Las Vegas, and our Massage Therapy Course will teach you the skills you'll need to apply the benefits of sports massage.
The benefits of massage therapy are widely recognized, with employment for massage therapists expected to increase by 22% between 2014-2024, with an average massage therapist earning $39,360 a year. Additionally, many massage therapists maintain active, private practices, increasing both their flexibility and earnings.
Our massage student clinic is open seven days a week, for both your and your client's convenience, and we offer day and night classes to accommodate your work and family schedules.
Our instructors are experienced professionals who will prepare you to sit for either the NCBTMB (National Certification Board of Therapeutic Massage) or the MBLEX (Federation of State Massage Therapy Boards) exams, and we are proud of our 100% board pass rate. Call us at (702) 403-1592 to speak to one of our enrollment specialists today!