Why a Massage Therapy Career in Las Vegas is An Excellent Move
March 24, 2015
570 views
2 min read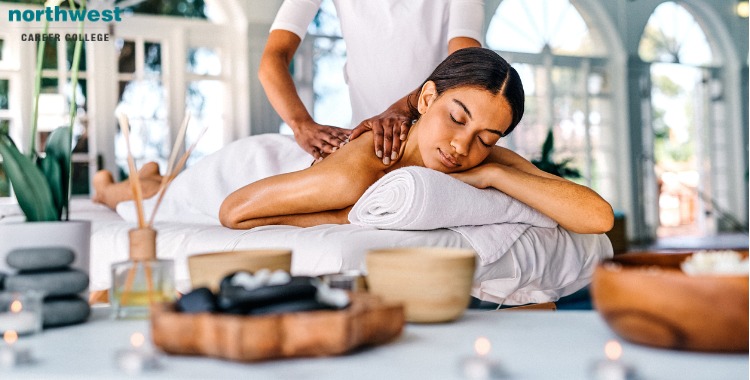 Many people want a job where they can help people because it gives them a sense of community and value that is difficult to find in other ways. This is what draws many massage therapists to the field; their healing touch helps improve their clients' lives in profound ways.
There are many reasons to pursue a career in massage therapy in addition to the opportunities for personal growth. In Las Vegas, a city focused on the hospitality industry, demand for massage therapists is sure to grow as the city does.
Higher Earnings, Better Life
Massage therapists in the U.S. can earn as much as $75,000 per year, and there are over 80 different massage modalities. Most practitioners specialize in one or two methods, and often work in studios with other therapists specializing in complementary modalities.
The American Massage Therapy Association found that up to 15% of American adults got at least one massage in the prior year. They developed a methodology for determining potential demand in a given geographic region.
Using their methodology, a massage therapist in Las Vegas can expect:
Potential Clients: 65,091
Potential Massage Hours per week: 6,258.75 ???
These figures were calculated using only the adult population of the city of Las Vegas according to the 2010 Census. This makes them decidedly low estimates, because a Las Vegas based massage therapist can expect to attract clients from the surrounding metropolitan region as well.
Get a Diploma Fast
Northwest Career College is an excellent place to get started in the Las Vegas massage therapy field. Affordable classes on a flexible schedule make it possible to earn a diploma in 10 months.
Students at NWCC have access to excellent facilities and a student clinic that is open seven days a week to meet the needs of their clients. Our graduates have a 100% success rate on the Nevada massage therapy licensure exam.
All this makes NWCC an excellent place to get a massage therapy career started. There is no limit to where a professional education can take you.