Where do Medical Billers and Coders work?
Medical Billing and Coding
January 20, 2021
507 views
4 min read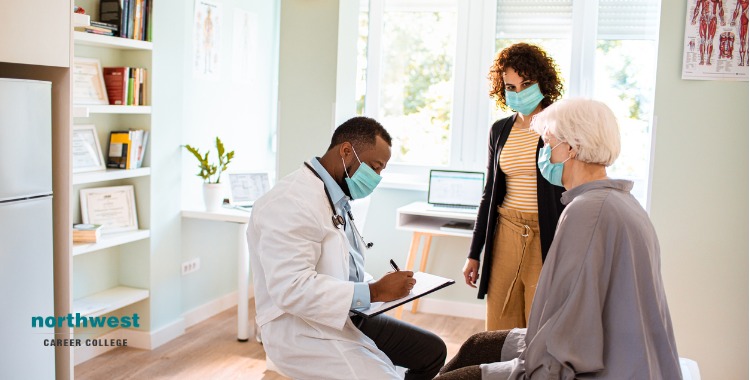 Medical billing and coding is one of the fastest-growing areas of the healthcare sector. A vital link between healthcare providers and medical insurance companies, medical billers and coders have become an integral part of the U.S healthcare system. 
In this article, we'll be looking at the different places in which medical billers and coders can find work.
Hospitals and Doctors' Offices
Perhaps the least surprising entry on this list, hospitals and doctors' offices are the most common places for medical billers and coders to find employment. The work does differ between these two types of employers, however. 
Doctor's offices tend to be less high-stress environments with fewer services offered, whereas Hospitals are a more high-pressure working environment with a multitude of treatments being administered by several different physicians. Working in a hospital means are more exciting and varied, if more pressured, workplace.  
At Home
This might come as a surprise, but more and more medical billers and coders are taking the opportunity to work from home. As most of the work of a medical biller and coder is digital in nature, they do not need to be situated in a particular place.
This means you can work full time as a medical biller and coder from the comfort of your own home office without needing to commute. Many medical billers and coders also work freelance giving you full control over your workload and working hours.
Insurance Agencies
Medical billers and coders are employed by insurance ages to verify the claims that are passed to them by healthcare providers. As a medical biller and coder working for an insurance agency, you'll be tasked with verifying the accuracy of incoming claims, checking to see whether any information is missing or potentially incorrect and compare the treatment a patient received to their insurance plan coverage, so payments can be processed.
Law Firms
While this might sound like an odd place for a medical biller and coder to work, billing fraud is one of the major crimes associated with the current U.S healthcare system. If a healthcare provider submits any billing and coding errors, and those errors are discovered, then they will need to prove that they didn't intentionally attempt to deceive the insurance provider or face criminal charges.
Medical billers and coders working for law firms are there to help investigate fraud claims from both sides, either providing that any inaccuracies were just errors or that they were the results of attempted fraud.
Government Agencies
In a similar vein to law offices, government agencies such as the National Center for Health Statistics or state Medicaid departments, employ medical billers and coders to work on healthcare policy that can affect the entire nation.
While the work is much the same as in other workplaces, assigning codes, abstracting information, and reviewing and auditing incoming claims codes, the outcome producer the Federal Government with vital data that it uses to make large scale policy decisions.
Become a Vital Part Of The Healthcare Cycle
Taken together, medical coding and billing form a link between patients, healthcare providers, and insurance companies. As a medical biller or coder, you'll need to be accurate, detail-oriented, and well organized as you'll be a vital part of any healthcare provider's staff.
As one of the premier Medical Billing and Coding Schools in Las Vegas, Northwest Career College employs established, seasoned instructors to teach you every aspect of medical billing and coding. Our student-focused approach puts you first, and we offer online and on-campus workshops to accommodate your work and family schedule.
We continue to support our students after they graduate as our experienced Career Services team works with you to help you find medical billing and coding jobs in Las Vegas. Call us today at (702) 403-1592 to learn more about the exciting opportunities that our Medical Billing and Coding School can offer you!