What Jobs Can I Get With A Criminal Justice Qualification?
April 22, 2018
480 views
4 min read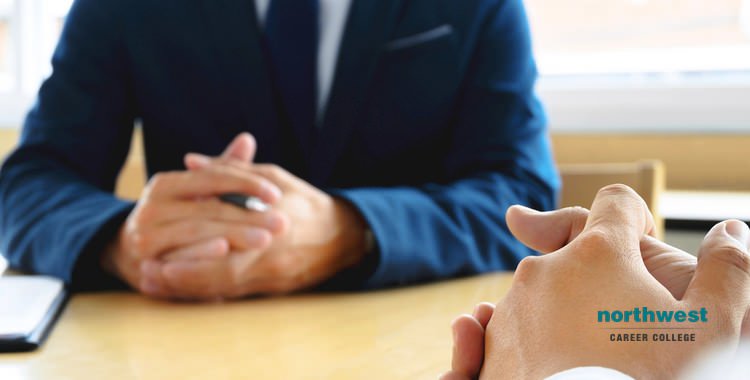 A criminal justice degree is a gateway to a wide ranging selection of career opportunities that encompasses everything from working as part of Nevada's Gaming Control Board as a Gaming Investigator, to patrolling the wilderness as a Fish and Game Warden. Below are just some of the jobs that you can pursue as a graduate of our Criminal Justice School.
Police Officer
Average annual salary – $55,010
Police Officers make up the backbone of any state's law enforcement division and are on the frontline of crime prevention in the U.S. Working within the community to both prevent crime and apprehend criminals, Police Officers also integrate with the public through outreach and visible presence efforts. As each state requires a Police Force, job security is high and the need for new police officers is expected to grow by 7% over the next decade.
Fraud Investigator
Average annual salary – $58,460
Working for clients that can include insurance companies, healthcare providers and even the U.S. Government, the Fraud Investigator is normally called upon to determine if a claim is true or not, usually after the claim has been paid out. Because of the varied nature of fraudulent claims, Fraud Investigators can find themselves working on causes that include property damage, personal injury, and corporate financial crimes. Due to recent federal health care legislation, the Bureau of Labor Statistics forecasts that there will be a significantly increased need for health insurance fraud investigators over the next ten years.
Probation Officer
Average annual salary – $47,200
The Probation Officer is responsible for monitoring parolees released from the U.S. corrections system and making sure that they abide by the conditions of their parole. In addition to their role as a monitor, Probation Officers actively assist parolees to re-enter society and adjust to their life after incarceration, helping them to find work and accomodations. The demand for Probation Officers is expected to grow by up to 18% until 2020, making it a great field in which to find new job opportunities.
Fish and Game Warden
Average annual salary – $55,670
Currently, Nevada has just 35 Fish and Game Wardens to cover the state's approximately 110,000 square miles. Most wardens patrol an area of 3,235 square miles, while a few are responsible for patrol areas of nearly 10,000 square miles. Nevada Fish and Game Wardens are responsible for protecting Nevada's wildlife resources and ensuring the safety of the boating public. Due to their small number, they rely heavily on the public and maximize voluntary compliance by providing information at boat shows, county fairs, hunter education indoctrinations, boat ramp inspections, and by assisting in the production of clear and understandable regulation brochures.
Correctional Officer
Average annual salary – $39,020
Correctional Officers work within Nevada's jails and prisons to supervise and assist those convicted of crimes. As the emphasis has changed in recent years from detention and supervision to the rehabilitation of criminals, those applicants with qualifications or past experience in social work and criminal justice are more likely to be successful with their applications.
Gaming Investigators
Average annual salary – $36,160
Employed by the Nevada Gaming Control Board's Enforcement Arm, Gaming Investigators conduct criminal and regulatory investigations, arbitrate disputes between patrons and licensees, gather intelligence on organized criminal groups involved in gaming related activities and make recommendations on potential candidates for the "List of Excluded Persons". They can also be called upon to conduct background investigations on work card applicants, and inspect and approve new games, surveillance systems, chips and tokens, charitable lotteries and bingo. Because of the gaming industry's position as one of Nevada's most significant financial contributors, wage for Gaming Investigators in Las Vegas are some of the highest in the U.S.
Qualifying For Your Future
Gaining a qualification from our Criminal Justice School puts you in an excellent position to access a variety of employment opportunities as you look for one that suits your skills and interests. At Northwest Career College, our Criminal Justice instructors include licensed, practicing attorneys and degreedinstructors able to teach, not only the law, but also to guide our students in the many ways a criminal justice graduate integrates into a Las Vegas legal profession.
As part of our Criminal Justice Program you'll visit courts, jails, meditation centers and more to experience first-hand the law in action which will make your criminal justice training applicable to the Las Vegas legal system. Northwest offers a flexible blended program with all criminal justice classes Las Vegas law classes taught on campus by an attorney and general education courses offered online. Our experienced instructors are on-campus to review and support your learning experience at all times.
Call us at (702) 403-1592 to speak to one of our enrollment team about joining our Criminal Justice Program today!