What Jobs Are Available In The Correctional Sector?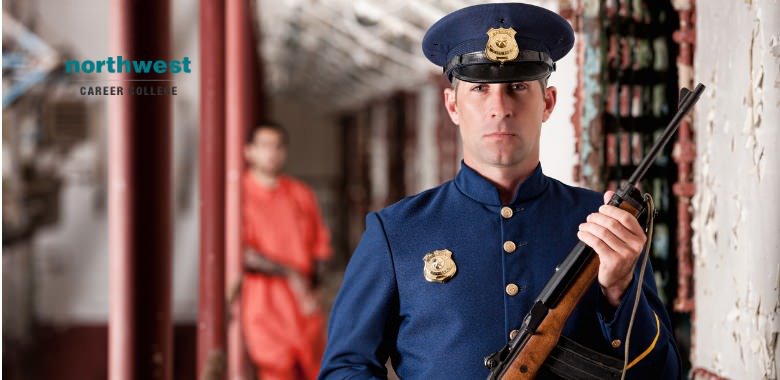 When most people think of careers in the correctional sector, they imagine working as a correctional officer. While this is completely understandable and correctional officers are both a great career choice and a hugely important part of the system, there are a vast range of other jobs available both inside and outside of correctional facilities.
Correctional Officer
Correctional officers are the front line of most correctional facilities, tasked with keeping corrections staff, as well as inmates, safe. A correctional officer's duties revolves around overseeing inmates and suspects awaiting trial. On a day to day basis you might be called on to perform checks to ensure security, observe inmates and report on their behavior, and ensure secure transportation for prisoners traveling to and from a particular facility.
Bailiff
Bailiffs represent the branch of law enforcement responsible for keeping the peace in courtrooms. A bailiff's day to day duties might include upholding courtroom rules, delivering documentation or physical evidence to the judge and escorting jurors, witnesses, and prisoners while they are inside the courtroom.
Probation Officer
Probation officers work to support those individuals who have been placed on probation, either as an alternative to being sent to prison or for paroled inmates. Probation officers are required to work closely with their charges, helping them reintegrate into society by providing resources to help them rehabilitate, creating a treatment plan for mental health issues or drug addiction, and regularly evaluating and reporting on their progress.
Warden
A Warden is a senior corrections career is responsible for the oversight, management, and development of a correctional facility. In many ways, this position is similar to other facilities management roles, expect with higher security concerns. Wardens are responsible for the administrative side of managing corrections facilities, creating budgets, overseeing the training of new corrections officers, putting policies in place and is responsible for the smooth running of day-to-day operations.
Substance Abuse Counselor
Given the direct link between substance abuse and criminal behavior, it is unsurprising that many modern correctional facilities employ a substance abuse counselor.  These counselors offer support to inmates who are working to overcome their addictions to drugs or alcohol. They also help to evaluate a prisoner's mental and health, create substance abuse treatment plans, and educate the inmates about drug and alcohol addiction.
Join Our Criminal Justice School Today!
Qualifying from our Criminal Justice School puts you in an excellent position to access a variety of employment opportunities as you look for one that suits your skills and interests. At Northwest Career College, our Criminal Justice instructors include licensed, practicing attorneys and degree instructors able to teach, not only the law but also to guide our students in the many ways a criminal justice graduate integrates into a Las Vegas legal profession.
As part of our Criminal Justice Program, you'll visit courts, jails, meditation centers and more to experience first-hand the law in action which will make your criminal justice training applicable to the Las Vegas legal system. Northwest offers a flexible blended program with all criminal justice classes Las Vegas law classes taught on campus by an attorney and general education courses offered online. Our experienced instructors are on-campus to review and support your learning experience at all times.
Call us at (702) 403-1592 to speak to one of our enrollment team about joining our Criminal Justice Program today!
Written by:
Lisa Myers, J.D., L.L.M.
Legal Studies Department Director
J.D. L.L.M. Campbell University
B.A. Corllins University