What Is Tui Na Massage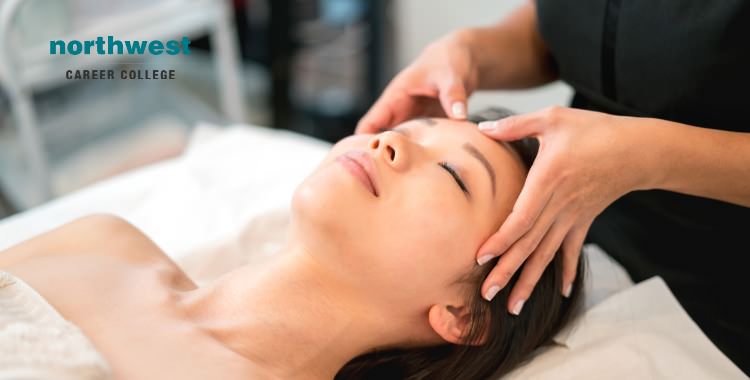 Tui na massage is a form of massage used in traditional Chinese medicine and is regularly used alongside modern medical techniques to treat a range of conditions, from diarrhea to short-sightedness.
The term tui na, which is pronounced "twee naw" translates literally to  "pinch and pull." Unlike other forms of massage, tui na is not used to for relaxation, but rather to redirect disharmonious patterns of qi, or "chi", in the body, as defined by traditional Chinese medicine.
In a manner similar to acupuncture,  tui na is used to harmonize yin and yang in the body by manipulating the Qi in the acupuncture channels. In fact, tui na often includes what a method that is known as "acupressure," where practitioners use finger pressure instead of needles to stimulate the acupuncture points.
The use of the technique dates back to the Ming dynasty of 1368-1644
When Is
Tui Na
Used?
Generally, tui na is used as a complementary therapy used in the treatment of superficial trauma and injury and a wide variety of musculoskeletal problems. 
It is also used in pediatric care, where more aggressive forms of massage could result in injury and acupuncture is inappropriate, leading to it sometimes being referred to as "Chinese pediatric massage therapy."
Chinese Medical Reforms
While tui na remains a recognized form of medical treatment that is supplied by many Chinese hospitals, there have been called for a reform of the practice because of the ease with which it is possible to great a tui na qualification.
Some courses offer a two-week training period that qualifies the taker as a "senior child massage therapist" without any medical or pediatric qualifications at all.
These calls for a reform of the qualification system have intensified in recent months after the death of a child from multiple organ failure who was being given tui na for a simple upper respiratory tract infection.
Join One Of The Best Massage Therapy Schools In Las Vegas Today!
At Northwest Career College, we operate one of the best Massage Therapy Schools in Las Vegas and our Massage Therapy Course will teach you the skills you'll need to apply the benefits of sports massage. The benefits of massage therapy are widely recognized with employment for massage therapists expected to increase by 22% between 2014-2024, with an average massage therapist earning $39,360 a year. Additionally, many massage therapists maintain active, private practices, increasing both their flexibility and earnings. 
Our massage student clinic is open seven days a week, for both your and your clients' convenience, and we offer day and night classes to accommodate your work and family schedules. Our instructors are experienced professionals who will prepare you to sit for either the NCBTMB (National Certification Board of Therapeutic Massage) or the MBLEX (Federation of State Massage Therapy Boards) exams and we are proud of our 100% board pass rate. Call us at (702) 403-1592 to speak to one of our enrollment specialists today!
Written by:
Barbara Alcaraz, M.A., B.A., L.M.T.
Massage Therapy Program Chair
M. A. Organizational Management, University of Phoenix
B.A. University of Minnesota, American Studies
L.M.T. Northwest Health Careers