What is Title IV Funding and How Can It Help You?
May 21, 2023
412 views
5 min read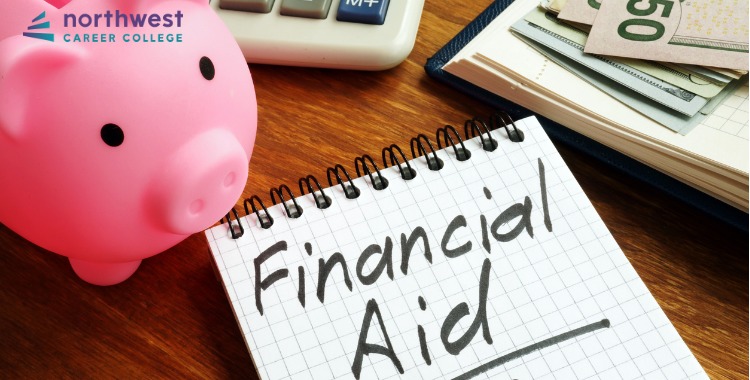 Are you a student considering furthering your education, but worried about the cost? You might be eligible for Title IV funding –a form of financial aid from the United States federal government–if you meet certain criteria.
In this blog post, we'll discuss Title IV and how it can help support your educational goals. We'll also go over who qualifies, where to apply, and what forms of payment are available.
With this comprehensive guide on Title IV funding and how it can benefit students like yourself, you will be able to determine if applying for Title IV aid is right for you!

What is Title IV Funding and who qualifies for it?
Title IV funding is a type of financial aid that can greatly help students pursue their higher education goals. Qualifying for this funding typically involves filling out the Free
Application for Federal Student Aid (FAFSA) form and meeting specific criteria such as demonstrating financial need, being a U.S. citizen or eligible non-citizen, and having a high school diploma or equivalent. This funding can be used towards tuition, fees, room and board, and other educational expenses.
Title IV funding is valuable for those who may not have the means to pay for college out of pocket or through private loans. It helps make higher education more accessible to a diverse range of students who are eager to advance their education and achieve their professional goals.

How to apply for Title IV Funds
If you're looking to apply for Title IV Funds, there are a few things you should know to make the process go smoothly.
First, you'll need to complete the Free Application for Federal Student Aid (FAFSA). This form can be daunting, but don't worry – plenty of resources are available to help you navigate it. 
You'll need to gather some information before you get started, like your Social Security number and tax records, so be sure to give yourself plenty of time to complete everything correctly.
Once you've submitted your FAFSA, you'll receive a Student Aid Report (SAR) that outlines your eligibility for financial aid.
From there, you'll be able to work with your school to determine which types of Title IV Funds you qualify for, and how much you'll receive. With a little patience and some careful planning, you'll be well on your way to securing the financial assistance you need to pursue your education.

Benefits of Title IV Funds and how they can help you
If you're considering pursuing higher education, understanding the benefits of Title IV Funds is essential. These funds are designed to assist students with financial aid, making education more accessible for everyone, regardless of their financial background.
Title IV Funds can cover a range of costs, from tuition fees to textbooks and even living expenses, helping students fully immerse themselves in their studies without the added stress of financial worries.
By offering more affordable education, Title IV Funds encourage students to stay in school, work hard, and achieve their academic goals with increased confidence and determination. Ultimately, the benefits of these funds can help pave the way for a brighter future, both personally and professionally.

Pros and Cons of Using Title IV Funds
Title IV funds are an important way to pay for college, but they come with their own set of pros and cons.
On the one hand, Title IV funds can be very helpful for students who couldn't otherwise afford to attend college. These funds can provide financial aid in the form of grants, loans, and work-study programs, which can make college more accessible to those who might not have had the opportunity otherwise.
On the other hand, Title IV funds can be limiting in terms of how they can be used. For example, students cannot use these funds to pay for things like a new computer or car, which may be necessary for their studies.
Additionally, students who receive federal student loans may be burdened with debt after they graduate. All in all, the pros and cons of using Title IV funds should be carefully considered before making a decision.

Tips for Successfully Managing Your College Costs with Title IV Funds
As a college student, managing your costs can be overwhelming. However, with Title IV funds, managing your expenses can become a little less daunting.
To successfully manage your costs, you must keep a few things in mind. First, be aware of the types of Title IV funds available to you, including grants, loans, and work-study programs. 
Next, create a budget and stick to it. Determine how much you can afford to spend on housing, food, and other essentials. Avoid overspending on non-essential items, such as entertainment or clothing.
Lastly, stay on top of your finances by regularly checking your bank account and credit card statements. Following these tips, you can successfully manage your college costs and focus on your education without breaking the bank.



Financial aid at Northwest Career College
Here at Northwest Career College, we have Financial Aid Officers on staff that can help determine the best financing option for you.
To best support our students, we offer a range of financial aid, including the Pell Grant, Subsidized Loans, Unsubsidized Loans, and Parent Plus Loans. Call us today at (702) 403-1592 to speak with one of our experienced Financial Aid Officers, who will help you find the best financial support options for you.