What is Medical Billing and Coding?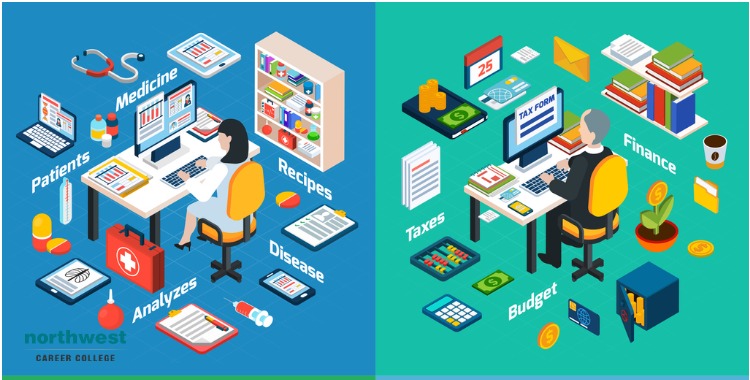 Medical billing and coding is a career that many people do not know much about. It takes the complexity of medical records and transforms them into something understandable for insurance companies.
If you are interested in becoming a medical billing and coder, there are some things to consider before making your decision. 
In this article, we will discuss what it is like to be a medical biller or coder as well as some benefits of choosing this profession!
What Is Medical Billing and Coding?
Medical billing and coding involves taking the complex language of medical records and translating it into something easy for insurance companies to understand. 
The information written in a patient's file is used by all members involved with their care including physicians, insurance companies, nurses, hospital staff, patients themselves, and more.
The billing process starts when you receive an electronic or paper copy of your patient's record. This record will indicate what tests, procedures, and medications were given to your patient.
This record will then be used by the biller who is responsible for determining what code(s) would best describe all services rendered. The codes help determine how much money a medical facility or physician should receive from insurance companies in payment for their service(s).
A coder usually receives information via computer or paper copy of records (in most cases electronic copies are preferred these days), but it's also possible that they could go into an exam room with physicians, nurses, and other healthcare professionals.
Why Is Medical Billing and Coding So Important?
Medical billing and coding are important because it helps to make sure that medical facilities and physicians are properly reimbursed for the services they provide.
Without medical billing and coding, medical facilities and physicians would not be able to afford the cost of running their offices and clinics.
It's possible that if they did not receive reimbursement for their services, then they may have to close down or at least cut back on available resources such as staff members (which could lead to longer wait times) and cutting costs like supplies.
Is Medical Billing and Coding Hard to Learn?
The answer to this question is that it depends.
If you are someone who enjoys paying attention to detail and working on things like math equations, then chances are good that medical billing will be the perfect career choice for you since it requires these types of skills.
Medical billing can also involve typing up reports as well as communicating with patients over the phone or in person about their specific accounts which means that having great customer service skills might help too if you plan on doing patient contact.
It's definitely possible though for people without any previous experience with coding or math related fields to learn how medical billing works by taking classes at a local community college or university, like NCC.
How Much Does a Medical Biller and Coder Earn?
On average medical billers and coders earn about $34,000 a year.
This is one of the reasons it's such an exciting career choice since you can expect to make over 40% more money working as a medical biller and coder compared to what most people with similar education levels or experience will earn – putting your salary at almost double!
According to the U.S Department of Labor, Bureau of Statistics, the job growth for medical billers and coders is projected to be 38% from 2010-2020.
Is There a Demand for Medical Billing and Coding Jobs?
Yes! The U.S Bureau of Statistics also reports that medical records and health information technicians are in high demand with over 150,000 new job openings expected by 2022 – which means you can expect your salary to keep going up as well if you choose this career path!
What Kind of Benefits Do I Get When Working as a Coder or Biller?
Working as a medical billing and coding professional comes with many great benefits including flexible hours, work-from-home opportunities, paid vacation time off days after one year of service to the company.
There is also the option to work as a freelance contractor if you prefer more flexibility and control over your career options.
I Want to Start a Medical Billing and Coding Career! What Do I Need?
To get started as a medical billing and coding professional all that is needed is an associate's degree in the field. These degrees can be completed online through accredited colleges like Northwest, which makes it accessible from anywhere at any time!
Once this step has been completed relevant work experience will be looked upon favorably by employers so finding volunteer opportunities such as shadowing doctors or working receptionist shifts at local medical offices where applicable would also help jumpstart your future job search.
Here at Northwest, we also offer a free externship with all our Medical Billing and Coding courses, to give you access to hands-on real-world experience.
Become a Vital Part Of The Healthcare Cycle
Taken together, medical coding and billing form a link between patients, healthcare providers, and insurance companies. As a medical biller or coder, you'll need to be accurate, detail-oriented, and well organized as you'll be a vital part of any healthcare provider's staff.
As one of the premier Medical Billing and Coding Schools in Las Vegas, Northwest Career College employs established, seasoned instructors to teach you every aspect of medical billing and coding. 
Our student-focused approach puts you first, and we offer online and on-campus workshops to accommodate your work and family schedule.
We continue to support our students after they graduate as our experienced Career Services team works with you to help you find medical billing and coding jobs in Las Vegas. Call us today on (702) 403-1592 to learn more about the exciting opportunities that our Medical Billing and Coding School can offer you!
Written by:
Nancy Ferrante, C.M.B.S.
Medical Billing & Coding Program Chair